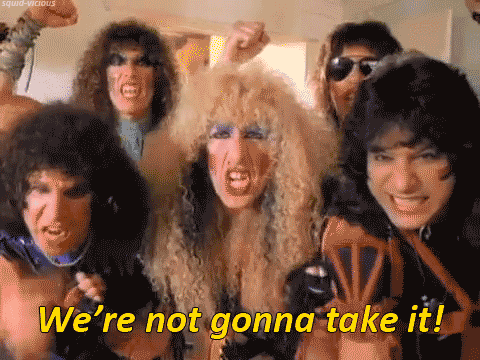 "We're Not Gonna Take It Anymore" pretty much describes the new attitude of the Trump Cabinet. Elizabeth Warren confronted Mark Esper, the next defense secretary, for his ties to defense contractor Raytheon. He pushed back so hard, her colleagues apologized to him afterward.
Politico made Warren out like a hero.
She said
, "Let me get this straight. You're still due to get at least a million-dollar payout from when you lobbied for Raytheon. You won't commit to recuse yourself.
"You insist on being free to seek a waiver that would let you make decisions affecting Raytheon's bottom line and your remaining financial interest. And you won't rule out taking a trip right back through the revolving door on your way out of government service."
It quoted part of his response. Esper said, "I went to war for this country. I served overseas for this country. I've stepped down from jobs that paid me well more than [government]. And each time, it was to serve the public good and to serve the young men and women of our armed services.
"I think the presumption is, for some reason, anybody who comes from the business or the corporate world is corrupt."
Politico left out this part,
which was reported by the Washington Examiner
.
The newspaper said, "Esper then read a statement from the Pentagon's office of profession standards stating he has never asked for or received a waiver from the requirement that he recuse himself from any decision that could affect the fortunes of Raytheon.
"Warren wanted to know if he would pledge never to seek a waiver for the entire time of his service as defense secretary."
Esper said, "No, senator, I won't because I am going to continue to abide by the rules and regulations, and I am going to continue to consult closely with my ethics person to ensure that we stay in the ethical midfield."
Warren is running for president on an anti-military, anti-business, communist platform. She never recuses herself when it comes to higher education, the industry she serves.
The idea that someone who actually knows the defense industry is disqualified from serving as defense secretary is 180 degrees contrary to Warren's demand that the education secretary be an educrat.
By the way. Obama the Peace Prize President had no trouble launching so many Raytheon Tomahawk Block IV cruise missiles that we had to order so many more that its stock price rose.