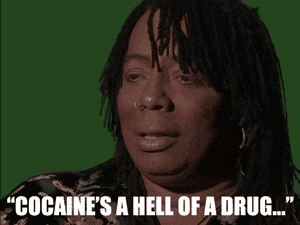 The New Yorker kneecapped Joe Biden today by profiling his 49-year-old son, Hunter Biden.
The interview was meant to inoculate him against the inevitable outing by a Democrat rival of his dad.
But the summary by ABC showed just how terrible the son is.
ABC said, "Hunter Biden spoke candidly about his struggle with alcohol and drug addiction, his complicated relationships with women, his lucrative overseas work – and the implications those controversies could have on his father's political fortunes, even as the former vice president remains atop the gaggle of Democratic presidential candidates."
Cocaine was his drug of choice.
His brother's widow was his woman of choice.
Under-the-table dealings with Ukraine and Red China were his scandal of choice.
His pa had to threaten to withhold one billion dollars in aid to Ukraine to stop the prosecution of his son.
Mollie Hemingway tweeted, "This is a successful attempt to dump all of Hunter Biden's baggage with one of the friendliest/reporter/outlets available. But holy cow is the scandal per paragraph ratio high, despite reading like pro-Biden propaganda. My mouth was agape through much."
Hunter Biden told the New Yorker
, "I'm saying sorry to him, and he says, 'I'm the one who's sorry,' and we have an ongoing debate about who should be more sorry. And we both realize that the only true antidote to any of this is winning. He says, 'Look, it's going to go away.' There is truly a higher purpose here, and this will go away. So can you survive the assault?"
A 49-year-old man commits drug and business-related felonies and a liberal says he's the victim.
Mind you, pa went after "super predators" in 1994, writing a law that lengthened sentences for drug-related crimes -- such as the ones his son committed. A Democrat Congress passed it. A Democrat president signed it into law.
The point of the New Yorker piece was not to expose Hunter Biden's crimes and sins that the White House press corps ignored for two terms, but to declare him off limits.
The story by Adam Entous said
, "There is little question that Hunter's proximity to power shaped the arc of his career, and that, as the former aide told me, 'Hunter is super rich terrain.' But Donald J. Trump and some of his allies, in their eagerness to undermine Biden's candidacy, and possibly to deflect attention from their own ethical lapses, have gone to extreme lengths, promoting, without evidence, the dubious narrative that Biden used the office of the Vice President to advance and protect his son's interests."
Without Evidence?
Joe Biden admitted it.
The Hill reported in April
, "Two years after leaving office, Joe Biden couldn't resist the temptation last year to brag to an audience of foreign policy specialists about the time as vice president that he strong-armed Ukraine into firing its top prosecutor.
"In his own words, with video cameras rolling, Biden described how he threatened Ukrainian President Petro Poroshenko in March 2016 that the Obama administration would pull $1 billion in U.S. loan guarantees, sending the former Soviet republic toward insolvency, if it didn't immediately fire Prosecutor General Viktor Shokin.
"'I said, 'You're not getting the billion.' I'm going to be leaving here in, I think it was about six hours. I looked at them and said: 'I'm leaving in six hours. If the prosecutor is not fired, you're not getting the money,'' Biden recalled telling Poroshenko."
But in attempting to gloss over Hunter Biden's loathsome life, the New Yorker detailed it.
After giving the Bidens a pass on Ukraine, the story said, "At the same time, the gossip pages have seized on Hunter's tumultuous private life. He has struggled for decades with alcohol addiction and drug abuse; he went through an acrimonious divorce from his first wife, Kathleen Buhle Biden; and he had a subsequent relationship with Beau's widow, Hallie. He was recently sued for child support by an Arkansas woman, Lunden Alexis Roberts, who claims that he is the father of her child. (Hunter has denied having sexual relations with Roberts.)
"On May 17th, the day before Hunter planned to appear at one of his father's rallies, at Eakins Oval, in Philadelphia, Breitbart News published a story based on a Prescott, Arizona, police report from 2016 that named Hunter as the suspect in a possible narcotics offense.
"Onstage at the rally, Jill Biden introduced her husband. 'The Biden family is ready,' she said. 'We will do this as we always have — as a family.' Seated in white chairs to the side of the stage were Ashley Biden, Hunter's half sister; Ashley's husband, Howard Krein; Beau's children, Natalie and Robert Hunter; Hunter's three daughters, Maisy, Finnegan, and Naomi; and Naomi's boyfriend, Peter. The last seat in the row, with a piece of paper on it that said 'Reserved,' remained empty."
The skids were greased for Hunter Biden.
Entous wrote, "After a year at Georgetown, Hunter transferred to Yale Law, where he completed his degree, in 1996."
(Further down in the story, Entous wrote, "When he was a student at Georgetown, in the early nineties, he took up smoking Marlboro Red cigarettes, and occasionally used cocaine.")
Entous wrote after Yale, "Then he returned to Wilmington with Kathleen and Naomi. Joe Biden was running for reëlection in the Senate, and he appointed Hunter as his deputy campaign manager. Hunter rented an apartment close to his father's campaign headquarters, and also got a job as a lawyer with MBNA America, a banking holding company based in Delaware, which was one of the largest donors to his father's campaigns. At the age of twenty-six, Hunter, who was earning more than a hundred thousand dollars and had received a signing bonus, was making nearly as much money as his father.
"In January, 1998, the conservative reporter and columnist Byron York wrote, in The American Spectator, 'Certainly lots of children of influential parents end up in very good jobs. But the Biden case is troubling. After all, this is a senator who for years has sermonized against what he says is the corrupting influence of money in politics.'"
I do not want to hear whataboutism about the Trump kids. All of them were independently wealthy by the time their Dad entered politics. He may have given them a grub stake, but he did not exchange congressional indulgences for $100,000 jobs for them with donors.
Hunter Biden was a washout at MNBA. He lasted a year. Entous said he "found the corporate culture stifling."
Hunter Biden told him, "If you forgot to wear your MBNA lapel pin, someone would stop you in the halls," so he sought a job in the Clinton administration because everyone knows how much less bureaucratic the government is.
Instead, Democrat William Daley got him a job with an Internet company. Daley had to protect Bill.
And so it went. He couldn't keep a job but he kept getting them.After all, he was a senator's son. William Oldaker, a Washington lawyer who had worked on his father's Presidential campaign in 1987, kept an eye on him.
Entous wrote, "In 2006, Hunter and his uncle Jimmy Biden, along with another partner, entered into a twenty-one-million-dollar deal to buy Paradigm, a hedge-fund group that claimed to manage $1.5 billion in assets. Hunter said that the deal sounded 'super attractive,' but that it fell apart after he and Jimmy learned that the company was worth less than they thought, and that the lawyer they were working with was a convicted felon awaiting sentencing. Hunter and Jimmy, who together went on to buy a stake in the company, estimated that they lost at least $1.3 million on the initial venture, which Hunter described as 'a tragicomedy.'
"To help repay a law firm that had put up the money to initiate the transaction, Hunter obtained a million-dollar note against his house from Washington First Bank, which was co-founded by Oldaker. On January 5, 2007, two days before Biden announced his decision to run for President, Hunter and Jimmy were sued by their former partner in New York. The suit was settled but resulted in a flurry of headlines."
Imagine that. News gets reported even if your daddy is a Democrat running for president.
But he landed on his feet.
Entous reported, "In September, 2008, Hunter launched a boutique consulting firm, Seneca Global Advisors, named for the largest of the Finger Lakes, in New York State, where his mother had grown up. In pitch meetings with prospective clients, Hunter said that he could help small and mid-sized companies expand into markets in the U.S. and other countries. In June, 2009, five months after Joe Biden became Vice-President, Hunter co-founded a second company, Rosemont Seneca Partners, with Christopher Heinz, Senator John Kerry's stepson and an heir to the food-company fortune, and Devon Archer, a former Abercrombie and Fitch model who started his finance career at Citibank in Asia and who had been friends with Heinz at Yale.
"Heinz and Archer already had a private-equity fund called Rosemont Capital.) Heinz believed that Hunter would share his aversion to entering into business deals that could attract public scrutiny, but over time Hunter and Archer seized opportunities that did not include Heinz, who was less inclined to take risks."
This is how Democrats do things. Obama's first secretary of state laundered foreign bribes through her fake charity.
His second secretary of state and his vice president helped their sons become rich with overseas projects.
Entous wrote, "In December, 2013, Vice-President Biden flew to Beijing to meet with President Xi Jinping. Biden often asked one of his grandchildren to accompany him on his international trips, and he invited Finnegan to come on this one. Hunter told his father that he wanted to join them.
"According to a Beijing-based BHR representative, Hunter, shortly after arriving in Beijing, on December 4th, helped arrange for Li to shake hands with his father in the lobby of the American delegation's hotel. Afterward, Hunter and Li had what both parties described as a social meeting. Hunter told me that he didn't understand why anyone would have been concerned about this. 'How do I go to Beijing, halfway around the world, and not see them for a cup of coffee?' he said."
Then why did he go to Beijing?
Then there was his military service. The story said, "On May 7, 2013, he was assigned to a Reserve unit at Naval Station Norfolk."
He took a urine test the first day and flunked.
The story said, "Under Navy rules, a positive drug test typically triggers a discharge. Hunter wrote a letter to the Navy Reserve, saying that he didn't know how the drug had got into his system and suggesting that the cigarettes he'd smoked outside the bar might have been laced with cocaine. Hunter called Beau, who contacted Tom Gallagher, a former Navy lawyer who had worked with Beau at the U.S. Attorney's office in Philadelphia. Gallagher agreed to represent Hunter pro bono, but it became clear that, given Hunter's history with drugs, an appeals panel was unlikely to believe the story that he had ingested cocaine involuntarily, and that appealing the decision would require closed-door hearings and the testimony of witnesses, increasing the likelihood of leaks to the press. Hunter decided not to appeal. Navy records show that Hunter's discharge took effect on February 18, 2014."
He is a cokehead and a mess — a mess that daddy always cleaned up using public office.
And one the media ignored until daddy sought the presidency one time too many.