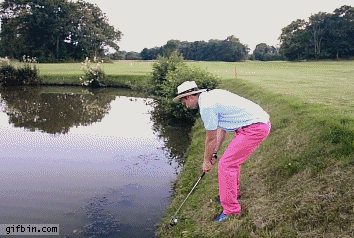 Another great morning in Poca, West Virginia, where the skies are blue, not the people.
ITEM 1
:
The Associated Press reported
, "Attorney General William Barr said Monday he sees a way to legally require 2020 census respondents to declare whether or not they are citizens, despite a Supreme Court ruling that forbade asking the question.
"In an interview with The Associated Press, Barr said the Trump administration will take action in the coming days that he believes will allow the government to add the controversial census query. Barr would not detail the plans, though a senior official said President Donald Trump is expected to issue a memorandum to the Commerce Department instructing it to include the question on census forms.
"The Supreme Court recently blocked the question , at least temporarily, saying the administration's justification 'seems to have been contrived.' That was a blow to Trump, who has been pressing for the government to demand information about citizenship.
The question was asked until Obama struck it in order to boost congressional representation in lawless "sanctuary" states.
In a court of law, the accuser must prove their case. In kangaroo courts, the defendant must prove his innocence. The court chose which one to be in this case.
ITEM 2
:
Fox News reported
, "Christine Pelosi, a Democratic National Committee official and daughter of House Speaker Nancy Pelosi, warned conspicuously on Saturday evening that it is 'quite likely that some of our faves are implicated' in the 'horrific' sex-trafficking case against politically connected financier Jeffrey Epstein.
Her tweet said, "This Epstein case is horrific and the young women deserve justice. It is quite likely that some of our faves are implicated but we must follow the facts and let the chips fall where they may -- whether on Republicans or Democrats."
Hmm.
How does she know this?
ITEM 3
:
Flashback to May 13, 2016, when Fox News reported
, "Former President Bill Clinton was a much more frequent flyer on a registered sex offender's infamous jet than previously reported, with flight logs showing the former president taking at least 26 trips aboard the 'Lolita Express' -- even apparently ditching his Secret Service detail for at least five of the flights, according to records obtained by FoxNews.com.
"Clinton's presence aboard Jeffrey Epstein's Boeing 727 on 11 occasions has been reported, but flight logs show the number is more than double that, and trips between 2001 and 2003 included extended junkets around the world with Epstein and fellow passengers identified on manifests by their initials or first names, including Tatiana. The tricked-out jet earned its Nabakov-inspired nickname because it was reportedly outfitted with a bed where passengers had group sex with young girls.
"'Bill Clinton … associated with a man like Jeffrey Epstein, who everyone in New York, certainly within his inner circles, knew was a pedophile,' said Conchita Sarnoff, of the Washington, D.C. based non-profit Alliance to Rescue Victims of Trafficking, and author of a book on the Epstein case called 'TrafficKing.'
"'Why would a former president associate with a man like that?'"
Well, now we know how Pelosi's kid knows this.
ITEM 4
:
Politico reported
, "He asks visitors if they'd like to wash their hands in a bathroom near the Oval Office.
"He'll send a military doctor to help an aide caught coughing on Air Force One.
"And the first thing he often tells his body man upon entering the Beast after shaking countless hands at campaign events: 'Give me the stuff' — an immediate squirt of Purell.
"Two and a half years into his term, President Donald Trump is solidifying his standing as the most germ-conscious man to ever lead the free world. His aversion shows up in meetings at the White House, on the campaign trail and at 30,000 feet. And everyone close to Trump knows the president's true red line."
The best medical advice ever is Wash Your Hands.
ITEM 5
:
Miriam Adelson, co-owner of the Las Vegas Review-Journal, wrote
, "By rights, Trump should enjoy sweeping support among U.S. Jews, just as he does among Israelis. That this has not been the case (so far — the 2020 election still beckons) is an oddity that will long be pondered by historians. Scholars of the Bible will no doubt note the heroes, sages and prophets of antiquity who were similarly spurned by the very people they came to raise up.
"Would it be too much to pray for a day when the Bible gets a 'Book of Trump,' much like it has a 'Book of Esther' celebrating the deliverance of the Jews from ancient Persia?
"Until that is decided, let us, at least, sit back and marvel at this time of miracles for Israel, for the United States, and for the whole world."
When it is completed, it will be the only book in the Bible with laugh-out-loud passages.
ITEM 6
:
John Merline wrote
, "Government Dependency Plunges Under Trump — Why Aren't We Celebrating?"
Use of food stamps, Medicaid, welfare and the like are all down.
The answer to his question is the punchline to the old joke that asked why was the Department of Agriculture employee crying?
Because his farmer died.
The government needs needy people. This is why liberals oppose self reliance. For example, if you own a gun, you are less likely to need the police.
3.7% unemployment is a threat to the Deep State. That is why they want The Donald to be gone.
ITEM 7
:
Bloomberg Law reported
, "President Donald Trump is on track to get another appointment to the largest federal appeals court.
"Judge Jay Bybee of the San Francisco-based U.S. Court of Appeals for the Ninth Circuit plans to take senior status at the end of the year, the court confirmed on Monday."
Bybee is a Bush 43 appointee. He's 65. His retirement allows a 40-something to take over.
ITEM 8
:
Newsmax reported
, "Since Donald Trump was elected President in November of 2016, he has had a powerful booster in the dean of Washington's diplomatic corps, Sir Kim Darroch, Britain's ambassador to the United States.
"That support came into question this past weekend by a Daily Mail report citing a series of cables and memos critical of the President and sent to the British Foreign Office by Darroch.
"But sources close to the British Foreign Office told Newsmax that the paper had cherry picked items from the memos, written over a two year period, to misconstrue the Ambassador's position of the president.
"For instance, the Daily Mail blazed a headline that Darroch in a six-page memo had described the President Trump inept and incompetent.
"But a source that has read the full memo says that is patently false.
"The ambassador never called the president inept or incompetent, according to the source.
"Darroch did make some personal judgments on the president, but the memos focused mainly on administration policies and personnel."
The original story in the Daily Mail was unusually anti-Trump by the newspaper's standards. The target of the attack is Sir Darroch. This story is a counter-attack.
I doubt he survives the new government under Boris Johnson or whomever succeeds Theresa May.
ITEM 9
:
The Associated Press reported
, "Religious publishers say President Donald Trump's most recent proposed tariffs on Chinese imports could result in a Bible shortage.
"That's because millions of Bibles — some estimates put it at 150 million or more — are printed in China each year. Critics of a proposed tariff say it would make the Bible more expensive for consumers and hurt the evangelism efforts of Christian organizations that give away Bibles as part of their ministry.
"HarperCollins Christian Publishing President and CEO Mark Schoenwald recently told the U.S. Trade Representative that the company believes the Trump administration 'never intended to impose a 'Bible Tax' on consumers and religious organizations,'" according to a transcript of his remarks provided by the publisher.
"The two largest Bible publishers in the United States, Zondervan and Thomas Nelson, are owned by HarperCollins, and they incur close to 75% of their Bible manufacturing expenses in China, Schoenwald said. Together, they command 38% of the American Bible market, he said."
What are they doing printing Bibles in godless Red China?
This is not a Bible Tax. It is a tax on not buying American. It is their choice, not mine.
ITEM 10
: CNN reported, "An Afrofuturist group says it reversed its decision to charge white people more for tickets to its Detroit festival than black and brown people because they received threats, an artist dropped out and a ticketing website threatened to unpublish their event."
Federal law banned racial discrimination in 1964.
The news took 55 years to reach Detroit.
ITEM 11
:
Anna Hopkins of Fox News reported
, "Country music star Lee Greenwood was especially proud to be an American over the holiday weekend, after working with a nonprofit to provide a specialized home for an Afghanistan war veteran who lost his legs overseas.
"Greenwood teamed up with Helping a Hero to provide wounded warrior Matt Deatherage with a home equipped for him to live independently, and the two men appeared on Fox and Friends on Monday to talk about the new house and the organization that made it happen.
"Deatherage said he was amazed at his new home, and the hard work done by Helping a Hero to aid dozens of veterans like himself with special needs."
God Bless The Lee Greenwood.
ITEM 12
:
Liberty Daily reported
, "SHOCK: Jake Tapper Uses Jew-Hating Black Supremacist Louis Farrakhan Tweet to Highlight Twitter's Double Standards."
Tapper is Jewish, as is his boss, Jeff Zucker, and colleague Wolf Blitzer, whose parents survived the Holocaust.
But when it comes to anti-Semitism we are all Jewish because the Jews are always the first target of dictators on the rise. Fighting anti-Semitism is not an act of nobility; it is an act of survival.
ITEM 13
:
Ann Corcoran reported
, "WordPress Would Not Tell Me Why They Removed Refugee Resettlement Watch."
This is devastating to her. She has been blogging for 13 years.
People ask me why I don't move from Blogger (Google) to WordPress. WordPress just answered why.
ITEM 14
:
The Boulder County Sheriff's Office reported on July 5
, "Last night a delinquent bear pulled open an unlocked driver's door and climbed in, and of course, the door closed behind it. The bear worked on digging out through all 4 doors, but apparently butt-shifted the car into neutral. The car rolled back and off the driveway and about 100 ft down the hill. The four legged suspect swiped a tree, rendering the car undrivable, but in the process popped a door open, and fled on foot... er, on paws in an unknown direction."
Bears bruin everything.
ITEM 15
: Eric Swalwell nuked his presidential marathon.
Joe Biden tweeted, "Eric Swalwell ran a passionate campaign, and I commend him for bringing more attention to the urgent need for gun safety reform in America."
Yes, Swalwell made it crystal clear that
Democrats want to confiscate your guns
.