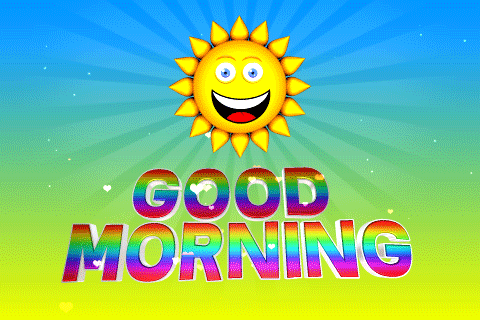 Donald John Trump is still our president.
ITEM 1
:
Breitbart News reported
, "Filmmaker and author Mike Cernovich, who recently won a case to unseal court documents related to child sex trafficking charges against billionaire Jeffrey Epstein, today hailed the victory as a historic win for independent citizen journalism. 'This victory shows that Andrew Breitbart's spirit is alive and well,' said Cernovich in a comment to Breitbart News.
"'The lawsuit to unseal the Jeff Epstein records came from a citizen journalist and was ignored by the D.C. media class. Never back down and never give up.'
"On the evening of July 6, just three days after a judge ordered the unsealing of the court records, Epstein was finally arrested in New York on allegations of child sex trafficking.
"Epstein is already a convicted sex offender, having pleaded guilty to sex with girls as young as 14 in 2008, for which he was given an 18-month jail sentence.
"However, he was not sent to state prison and was allowed 'work release' to his office for 12 hours a day, six days a week. Epstein served 13 months in jail before being released on probation.
"Cernovich's battle to unseal the records began with a filing on January 19, 2017, with an intervention to unseal the summary judgment record on the Epstein case. He was joined in this motion by attorney Alan Dershowitz and the Miami Herald, which has closely investigated the Epstein story.
"Writing on his personal blog, Cernovich attacked mainstream media commentators for trying to ignore the fact that he initiated the effort to unseal the records."
Justice gets a do-over thanks to the efforts of a private citizen nosing around.
And no,
President Trump will not be indicted in this scandal
. He does not do drugs or alcohol or 14-year-olds.
ITEM 2
:
Paul Bedard reported
, "One-fifth of all federal prison inmates are not U.S citizens, many facing illegal immigration charges, according to new data from the Federal Bureau of Prisons.
"There are a total of 35,009 'criminal aliens' of 180,344 in prison, and 60% are Mexican, according to an analysis provided to Secrets by David Olen Cross of Salem, Ore., a crime researcher who writes on immigration issues and foreign national crime."
National Review and all those publications lied when they called Donald Trump racist for saying Mexico is not sending its best.
ITEM 3
:
ABC reported
, "Bolstered by a strong economy, Donald Trump reached the highest job approval rating of his career in the latest ABC News/Washington Post poll and runs competitively for re-election against four of five possible Democratic contenders. Yet he remains broadly unpopular across personal and professional measures, marking his vulnerabilities in the 2020 election.
"Forty-four percent of Americans approve of Trump's overall job performance, up a slight 5 percentage points from April and 2 points better than his peak early in his presidency. Still, 53% disapprove, keeping him at majority disapproval continuously for his first two and a half years in office, a record for any president in modern polling."
His disapproval is 53%?
The same poll said he was at 58% disapproval when he was elected.
ITEM 4
:
Zero Hedge reported
, "The Deutsche Bank As You Know It Is No More."
The story said, "The bank which only a decade ago dominated equity and fixed income and sales trading and investment banking across the globe, and was Europe's banking behemoth, is no more.
"On Sunday afternoon, in a widely telegraphed move, Deutsche Bank announced that it was exiting its equity sales and trading operation, resizing its once legendary Fixed Income and Rates operations and reducing risk-weighted assets currently allocated to these business by 40%, slashing as many as 20,000 jobs including many top officials, and creating a €74 billion bad bank as part of a reorganization which will cost up to €7.4 billion by the end of 2022 and which will result in another massive Q2 loss of €2.8 billion, as the bank hopes to slash costs by €17 billion in 2022, while ending dividends for 2019 and 2020 even as it hopes to achieve all this without new outside capital."
The story also said, "the new strategy by CEO Christian Sewing 'signals a retreat from Deutsche's global ambitions and its aim to be Europe's main rival to Goldman Sachs.'"
Europe's Goldman Sachs.
Once again, a European tries to top America at its own game, and falls short because Europe is not America. People willing to risk a long journey to a strange country were rewarded with opportunities not available to them in the Old Country. America unleashed the potential of Europeans and was rewarded.
Europe meanwhile had world wars.
ITEM 5
:
William A. Jacobson reported
, "Former Oberlin College President: 'Pay the court's judgment, don't fight it; apologize to the Gibson family and to the community.'"
Does he really think these highly credentialed elitists will ever admit error to the mere Gibsons?
Jacobson has done a fine job covering the trial and the folly of Oberlin administrators thinking they could bully the townies.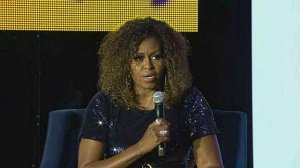 ITEM 6
:
Michelle Obama said
, "Barack and I are going to support whoever wins the primary, so ... our primary focus is letting the primary process play out, because it's very early. I mean, that's one of the things that we learned in the campaign. It is early; it's like trying to figure out who's winning the World Series on the first seven games. I mean that's where we are right now, it is so early."
A World Series is the best of seven games.
ITEM 7
: The New York Times reported, "Iran said on Sunday that within hours it would breach the limits on uranium enrichment set four years ago in an accord with the United States and other international powers that was designed to keep Tehran from producing a nuclear weapon."
Michelle is not the dumbest in her family.
ITEM 8
:
Willie Brown wrote
, "If the Democrats really want to generate some interest in the presidential race, the ticket should be Kamala Harris and Pete Buttigieg.
"I'm not saying a combo of the California senator and South Bend, Ind., mayor would win for sure. But it could, because it would certainly throw President Trump off his game.
"And the pairing of a female former prosecutor with a gay middle American who is both a Rhodes scholar and an Afghanistan war veteran would certainly get the nation's attention."
Not explained is how this peels one vote from President Trump's supporters. No one is complaining that he is not black or a woman or gay.
And Democrats must convert some of President Trump's supporters in order to win because Democrats lost in 2016 without them.
ITEM 9
:
Fox News reported
, "Rep. Alexandria Ocasio-Cortez fired back Saturday night after House Speaker Nancy Pelosi criticized her and other far-left freshmen congresswomen for voting against a $4.6 billion border bill that President Trump signed into law on Monday.
"Congress had approved the bill with help from moderate Democrats – and in a New York Times interview Pelosi slammed the progressive wing of her party for not also supporting the humanitarian-assistance measure."
You've got to pick up every stitch. Must be the season of the witch.
ITEM 10
: The Washington Post reported, "Agents with the Federal Bureau of Investigation and Immigration and Customs Enforcement have turned state driver's license databases into a facial-recognition gold mine, scanning through hundreds of millions of Americans' photos without their knowledge or consent, newly released documents show.
"Thousands of facial-recognition requests, internal documents and emails over the past five years, obtained through public-records requests by Georgetown Law researchers and provided to The Washington Post, reveal that federal investigators have turned state Department of Motor Vehicles databases into the bedrock of an unprecedented surveillance infrastructure."
Thank you, Governor Cuomo, for making it easier to deport illegal aliens.
ITEM 11
:
The Palm Beach Post reported
, "Spanish River High's principal refused to call the Holocaust a fact."
Warning: sending your kid to a public school may be child abuse.
ITEM 12
:
The Local reported
, "Following record heat of over 39C in June, Germany is recording new low temperature records. What will the following days bring?
'Rotenburg (Wümme) in Lower Saxony recorded a record low July temperature of 2.9C on early Thursday morning, according to Wetter.com, breaking a station record which had stood since 1946.
"The record low came only four days after Germany logged a record high June temperature of of 39.6C in Bernburg an der Saale in Saxony-Anhalt on Sunday."
The story said frost was recorded in Saxony in July for only the seventh time.
But remember, cold is weather, hot is climate change.
ITEM 13
: Trish Regan, host of the 8 pm weeknights show on Fox Business, tweeted, "BREAKING: Iranian source tells me 'we WILL negotiate with the US.' If Iran will indeed now sit down with the United States this is a MAJOR development for @realDonaldTrump and his administration."
And an even bigger development for the world.
Obama got a peace prize but President Donald John Trump prizes peace.