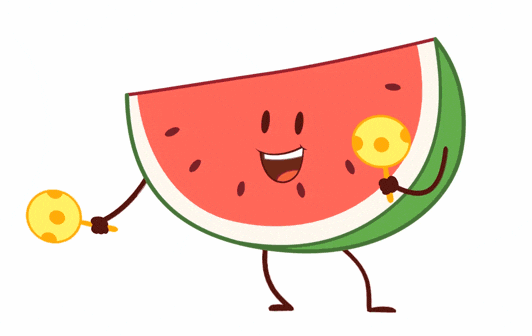 Good news. Donald John Trump is still your president.
ITEM 1
:
Yahoo reported
, "U.S. stocks rose Monday after the U.S. and China agreed to a trade truce during the G20 summit over the weekend.
"The S and P 500 rose 0.77%, or 22.58 points, as of market close, with the tech sector leading advances. The index briefly surpassed its previous all-time intraday high earlier Monday, reaching surging to as high as 2,977.93. It closed at a new record high of 2,964.33, eclipsing its previous closing high from June 20, and had its best start to July since 2011."
That means I made money on my stock index fund.
Tariffs work. All those who said no one wins a trade war are wrong. What President Trump got out of Chairman Xi this weekend is unclear but the president did cross over to North Korea to visit Kim Jong Un, a move that had Red China's approval.
Meanwhile, Chairman Xi has more problems at home than he can handle.
10,000 people marched on the government hall in Hong Kong as the anti-communist protests continue.
President Trump took a chance by taking on Red China one year ago. Looks like he is winning.
ITEM 2
:
Andrew Malcolm reported
, "the latest government figures just showed that in April the United States produced a new record amount of oil per day — a stunning 12.16 million barrels of oil every 24 hours.
"That's up another quarter-million barrels a day from March and the third straight monthly increase, according to the U.S. Energy Information Administration.
"Of more significant interest, the oil production jump makes the United States the world's largest producer of oil, ahead of the usual slippery suspects like Saudi Arabia and Russia."
Obama said we cannot drill our way to energy independence. He was wrong. Again.
ITEM 3
:
Fox News reported
, "The new president of El Salvador on Monday took responsibility for the June deaths of a father and daughter who drowned crossing the Rio Grande in a bid to reach the United States, saying the onus is on his government to make the country a safer place -- and one where migration is 'an option, not an obligation.'
"A photograph from the Mexican side of the river showing the body of Oscar Martinez and his daughter, Valeria, lying face down with Valeria's arms still wrapped around her father's neck shocked the world late last month amid an already heated debate about illegal immigration in the US.
"President Nayib Bukele, who took office a month ago with the promise of making El Salvador a safer and better place, told the BBC in an interview published Monday his country is to blame for the deaths. He said his government is responsible for fixing the problems that have forced hundreds of thousands of people to flee in the first place."
Make El Salvador Great Again.
ITEM 4
:
Trang Do reported
, "Four police cars were damaged after hundreds of teens and young adults assembled in North Philadelphia Sunday night. The police department put out a citywide assist call for all available officers just before 11:30 p.m. for reports of a massive crowd of young people gathered near the intersection of N. Sydenham and W. Jefferson Streets.
"'Anywhere from 800 to 1,000. There were a lot of young adults out here tonight,' said Chief Inspector Joel Dales.
"Before officers arrived, neighbors described mayhem. Rachel Williams watched helplessly as a dozen teens climbed onto her car.
"'Twelve kids were like dancing and twerking and going insane on top of my car, as well as just everywhere,' she said.
"A man named Aaron who was there said it started out as a regular cookout right around 5 or 6 p.m., but that things escalated by nightfall when several people shared the location on Snapchat."
Rioting out of boredom is how you get a
Frank Rizzo
as mayor.
ITEM 5
:
Fox News reported
, "Billionaire Bernie Marcus to donate majority of fortune, [and] support Trump for re-election."
Marcus said, "[Trump's] got a businessman's common sense approach to most things," Marcus said. "…Now, do I agree with every move that he makes? No, I don't. But the truth is he has produced more than anybody else. He has. If we look at this country, I would say that we are better off today than we were eight years ago or six years ago."
We are in a battle between capitalism and communism, which is really a battle between liberty and slavery. Democrats always side with the latter.
Always.
ITEM 6
:
Phillip Nieto reported
, "Texas Sen. Ted Cruz called for Portland Mayor Ted Wheeler to be investigated by the FBI and DOJ for his handling of Saturday's Antifa protest, which led to journalist Andy Ngo being attacked and sent to the hospital.
"'To law enforcement: find and prosecute these violent felons,' Cruz said on Twitter following the attack on Saturday. 'To federal law enforcement: investigate and bring legal action against a Mayor who has, for political reasons, ordered his police officers to let citizens be attacked by domestic terrorists.'"
RICO the Democrat Party for its role in this atrocity.
ITEM 7
:
The New York Post reported
, "A professor at SUNY Old Westbury is offering a lesson in hate.
"Nicholas Powers, an associate professor of literature at the taxpayer-funded public college on Long Island, penned an article titled, 'Seeing poor white people makes me happy,' that was posted to the website RaceBaitr on June 11.
"'White people begging us for food feels like justice . . . It feels like a Black Nationalist wet dream,' Powers wrote as he recounted seeing a 'white homeless boy' panhandling in a black neighborhood."
Associate Professor annual salaries at SUNY range from $63,223 to $243,159.
He is a racist and black supremacist who reflects the mainstream academia in America.
ITEM 8
:
Bloomberg News reported
, "The news business is on pace for its worst job losses in a decade as about 3,000 people have been laid off or been offered buyouts in the first five months of this year.
"The cuts have been widespread. Newspapers owned by Gannett and McClatchy, digital media companies like BuzzFeed and Vice Media, and the cable news channel CNN have all shed employees.
"The level of attrition is the highest since 2009, when the industry saw 7,914 job cuts in the first five months of that year in the wake of the financial crisis, according to data compiled by Challenger, Gray and Christmas Inc., an outplacement and executive coaching firm."
No problem. Thanks to President Trump unemployment is at a 50-year low with 7 million jobs begging for workers.
Forget coding. Learn to weld. It pays more.
ITEM 9
:
Reuters reported
, "President Donald Trump on Saturday appealed a U.S. judge's ruling that blocked his administration from using $2.5 billion in funds intended for anti-drug activities to construct a wall along the southern border with Mexico.
"Department of Justice lawyers said in a court filing that they were formally appealing Friday's ruling to the 9th U.S. Circuit Court of Appeals.
"We're immediately appealing it, and we think we'll win the appeal,' Trump said during a press conference on Saturday at a summit of leaders of the Group of 20 major economies in Japan.
"'There was no reason that that should've happened.'"
An Obama judge did this.
Mitch McConnell stopped the Obama judge racket. He helped confirm 123 Trump judges in less than 3 years with 56 nominations pending.
But Obama got 329 judges confirmed in 8 years. America needs at least 4 more years of appointing judges who respect the Constitution.
The American one.
ITEM 10
:
Patrick Howley reported
, "Democrat presidential candidate Bernie Sanders was caught flying first class to the Democrat debate in Miami.
"A friend of mine sent me these photos of Babbling Bernie Sanders flying first class, presumably to the debate in Miami. It must be nice to be a #FirstClassSocialist.
"It gets better. According to my friend, while Babbling Bern flew in first class to Miami, he had his wife go back in coach. Another photo confirmed she flew with him that day, and if you look closely, the seat next to him is empty, wrote tipster Jim Clark."
The only thing first class about Bernie is the seat he sits on.
ITEM 11
:
The Washington Examiner reported
, "The world famous doughnut maker Dunkin', outraged that some franchises are not using the required E-Verify system to make sure its workers are documented, has moved to oust the owners and take over the restaurants.
"According to several reports, the Massachusetts-based breakfast and lunch restaurant, which recently changed its name from Dunkin' Donuts, has sued to stop those franchise owners from operating."
Good thunkin', Dunkin'.
ITEM 12
:
Max Londberg of the Cincinnati Enquirer reported
, "Nick Sandmann, a Covington Catholic student seeking more than three-quarters of $1 billion against several media companies, was in court for one of the pending lawsuits for the first time on Monday.
"Sandmann sat in a blue suit between his lawyers, L. Lin Wood and Todd McMurtry, as arguments were heard in a federal courtroom in Covington.
"Nick's first defamation suit was filed against The Washington Post. He seeks $250 million for the paper's coverage of a late-January incident on the Lincoln Memorial in which Sandmann and his classmates encountered a Native American group.
"Judge William O. Bertelsman heard from Sandmann's attorneys and those from The Washington Post, which has made a motion to dismiss the allegations against it. Bertelsman did not rule on the motion in court, saying he will review the arguments and reach a decision in the coming weeks."
We will see if
Kentucky
federal law holds the press accountable for the damage it does.
ITEM 13
:
Tim Pearce reported
, "Former California Assembly Speaker Willie Brown said that no Democratic candidate in the 2020 race is capable of beating President Trump right now.
"Brown's political analysis appeared in his San Francisco Chronicle column on Saturday in a piece titled 'Bad news for Democrats — none of these candidates can beat Trump.' Brown admitted that not even his ex-girlfriend Sen. Kamala Harris of California could beat Trump in a race today.
"'Harris got all the attention for playing prosecutor in chief, but her case against former Vice President Joe Biden boiled down in some ways to a ringing call for forced school busing. It won't be too hard for Trump to knock that one out of the park in 2020,' Brown wrote."
This is the second time he has dissed her. Brown is a Democrat legend in California but he initially dismissed Barack Obama because of his name.
Brown overlooks how smooth a liar Harris is. She is Obama smooth.
ITEM 14
:
Big League Politics reported
, "Democrat presidential candidate Kamala Harris is descended from Irish slave owner Hamilton Brown, the namesake of Brown's Town in Jamaica, who recruited massive numbers of Irish migrants to Jamaica to work on his sugar plantations after the British empire abolished slavery.
"Kamala Harris' father Donald Harris wrote an essay entitled "Reflections of a Jamaican Father" for Jamaica Global Online, in which he made a startling admission (emphasis added):
"'My roots go back, within my lifetime, to my paternal grandmother Miss Chrishy (née Christiana Brown, descendant of Hamilton Brown who is on record as plantation and slave owner and founder of Brown's Town) and to my maternal grandmother Miss Iris (née Iris Finegan, farmer and educator, from Aenon Town and Inverness, ancestry unknown to me). The Harris name comes from my paternal grandfather Joseph Alexander Harris, land-owner and agricultural 'produce' exporter (mostly pimento or all-spice), who died in 1939 one year after I was born and is buried in the church yard of the magnificent Anglican Church which Hamilton Brown built in Brown's Town (and where, as a child, I learned the catechism, was baptized and confirmed, and served as an acolyte).'"
Like Obama, her ancestors also owned slaves and none of her ancestors were American slaves.
Someday we will elect a descendant of American slaves. He will be a Republican. Unlike Harris, he will not be a reparations-demanding grifter.
ITEM FROM THE ARCHIVES
:
On May 2, 2017, NBC reported
, "Hillary Clinton: Tweets Won't Solve Threat From North Korea."
Has this woman ever been right?