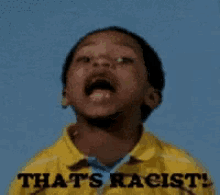 Peggy Noonan may be a fake conservative, but in her weekly column in the Wall Street Journal today, she nailed what racism is in America 55 years after passage of the landmark Civil Rights Act of 1964.
She wrote
, "In the past, whether you were racist could be judged by your actions. You held ugly biases, you said or did things that were definitionally discriminatory. The bad news is that you were this way, but the good news is that you could change. You could widen your lens, let some love in, say, think or do better things. You could improve.
"And as you did, so would the nation. So there was hope.
"Which was pretty wonderful. You could think, 'I will help establish full civil rights for all.' You could commit yourself and succeed. You had agency.
"Now the idea has taken hold that the charge of racism doesn't derive from thoughts and actions, from what people say and do, but from who they are. If you are white that accident of birth left you racist, and there's nothing you can do about it. You've got white privilege. You are unconsciously favored, and unconsciously assign disfavor. Either way you're guilty. No action or word can turn this around.
"So change is not possible; improvement will not happen. There's no way out."
***
Her definition is accurate.
Her pessimism is not.
Excesses in America often rein themselves in. Our examples begin with slavery. The Dred Scott decision was too much. The decision made free states enforce the slavery laws of slave states. This led to Abraham Lincoln, a highly successful trial lawyer, to give up his practice and re-enter politics. His election triggered a civil war that ended slavery.
Then there was prohibition. A ban on hard liquor was one thing, but the prigs included beer and wine on their list. That was too much and the experiment died in failure 13 years later.
Presidential elections with their rotations of parties -- and rotations of moderates and zealots within the parties -- are corrective measures taken by an American electorate that wants both progress and tradition.
We have gone from accepting racism against black Americans (as well as Indians and other races) to accepting racism against white Americans. That the Democrat Party promoted and exploited both the former as well as the latter shows the devil like water takes the path of least resistance.
And no, White Supremacists did not become Republicans. Of the 22 senators from Confederate states who voted against civil rights, only one switched parties.
There is a way out. It is called the ballot box. The Party of Jeremiah Wright needs its chickens to come home to roost if we are to rid ourselves finally of judging people by the color of their skin.
Just remember, they said we would never end slavery.