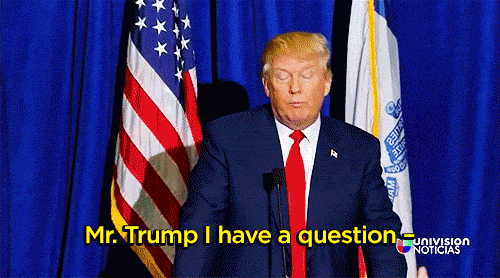 The press may as well try to throw shade on the Sun because there is no way to make President Donald John Trump's visit to North Korea as anything but a historic moment.
When a world leader crosses the border into enemy territory, that's not just news. That's history. That's something everyone recognizes as important.
But our
koi fishing press
simply is not up to the task of reporting history. Reporters covering our president on the whole lack the intelligence, maturity, and objectivity to accurately report the president's travels.
They cannot overcome their bias.
In its first report on President Trump crossing the DMZ to shake Kim Jong Un's hand in North Korea, the Associated Press gave the who, what, when, where and how in its first sentence straight and accurately.
But it stumbled on the why in its second sentence, President "Trump, pressing his bid for a legacy-defining accord, became the first sitting American leader to step into North Korea."
This may be his legacy but his motive was peace, not PR.
Mind you, the AP was rather straight forward in its account in the subject.
Axios made its contribution to the attempt to throw shade, reporting, "The encounter reflects Trump's instinct for stagecraft and spontaneous diplomacy."
All diplomacy is stagecraft but this has all the spontaneity of a Macy's parade. The logistics of putting a president at the DMZ in Korea was multiplied by having him actually cross over into North Korea.
President Trump wrote Kim Jong Un two weeks ago making the proposal. It was accepted. President Trump then tweeted, gee, Kim Jong Un, if you are reading this, how about we meet at the DMZ?
This was planned decades ago. 20 years ago on "Meet the Press," Donald Trump, then 53, told Tim Russert what he would do with North Korea as president, ""First, I negotiate. I would negotiate like crazy. And I'd make sure that we tried to get the best deal possible. Now, if that negotiation doesn't work, you better solve the problem now than solve it later, Tim. And you know it. And every politician knows it. And nobody wants to talk about it."
But as the president told reporters after the meeting, "You don't report it accurately, but that's OK. Someday history will record it accurately."
Nicholas Fondacaro reported
, "Sunday's editions of ABC's Good Morning America and NBC's Sunday Today rushed to declare Trump's historic meeting with Kim Jong-un at the DMZ to be nothing more than just a photo op."
How predictable.
George Stephanopoulos said, "Politically the President had seemed like at first a successful meeting in Singapore with Kim Jong-un, just about a year ago. That didn't seem to change his approval ratings one way or another.
"He had a failed summit in Hanoi with Kim Jong-un, earlier this year. That didn't change his approval ratings one way or another. I'm not sure that there's that much political impact either way."
That is an inadvertent keen observation. The president can do no wrong in the eyes of his supporters, and no right in the eyes of the press. Therefore, the president is free to do as he pleases. He chose making peace with North Korea.
Over on CNN, Democrat Senator Amy Klobuchar said, "We want to see a denuclearization of the Korean peninsula, a reduction in these missiles but it's not as easy as just going and, you know, bringing a hot dish over the fence to the dictator next door. This is a ruthless dictator and when you go forward, you have to have clear focus and a clear mission and clear goals."
This was the woman who was too dumb to come out of the snow when she announced her presidential run as an anti-global warming candidate.
Ben Rhodes, the Obama official who bragged about conning the press on the Iran sellout, tweeted, "Trump is lying. I was there for all 8 years. Obama never sought a meeting with Kim Jong Un. Foreign policy isn't reality television it's reality."
Obama should have.
James Clapper joined in that chorus, telling CNN, "In all the deliberations that I participated in on North Korea during the Obama administration, I can recall no instance whatever where President Obama ever indicated any interest whatsoever in meeting with Chairman Kim. That's news to me."
Obama had no interest in meeting Kim? That explains so much.
Newsweek Dumpster-dived through its Rolodex until it found someone down the list who said , "What a clown show."
As Elvis Costello sang, "What's so funny 'bout peace, love and understanding?"
Pope Francis in his weekly address and blessing said, "In the last few hours we saw in Korea a good example of the culture of encounter. I salute the protagonists, with a prayer that such a significant gesture will be a further step on the road to peace, not only on that peninsula, but for the good of the entire world."
President Trump didn't bring peace. He made a sales call. But I am confident he will close the deal.
He invited Kim to the White House. If that happens, the press would have better luck trying to spin a mountain.