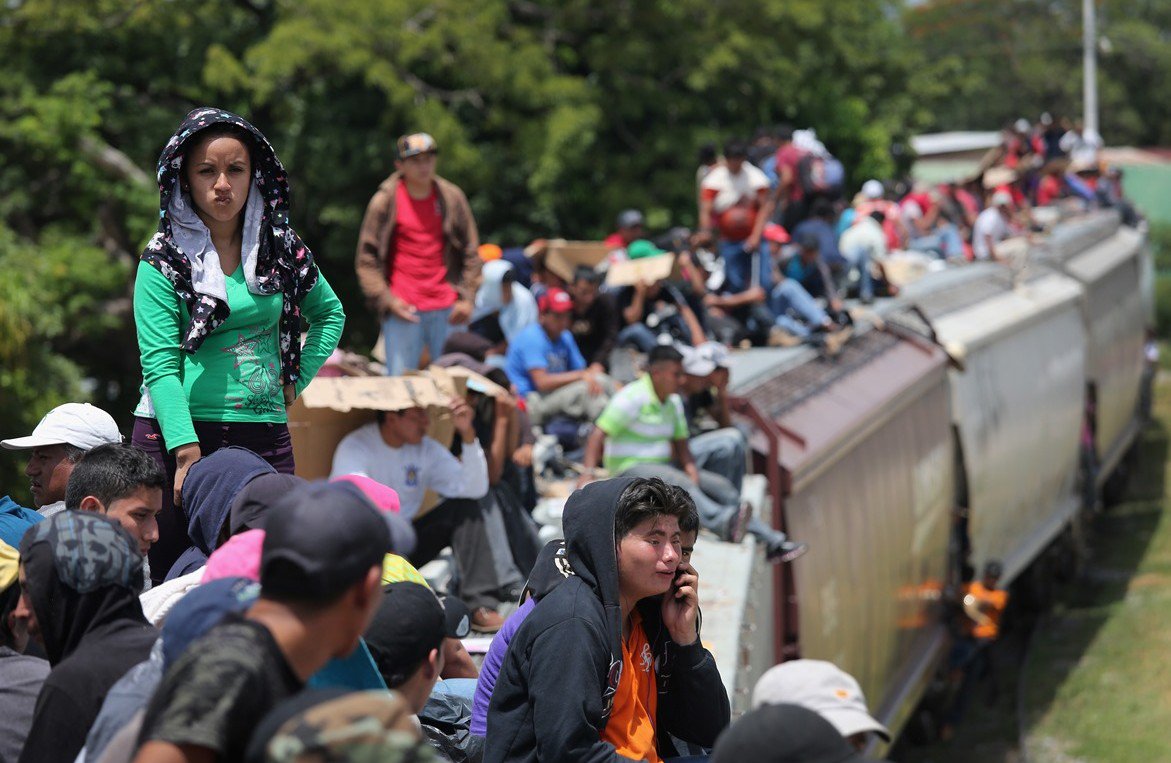 Facing a Monday deadline to avoid tariffs, the Mexican government froze the bank accounts of the human traffickers of illegal aliens to the USA.
Reuters reported
, "The Mexican Finance Ministry said on Thursday it blocked the bank accounts of 26 people for their alleged involvement in human trafficking, as Mexico broadens its migration clampdown amid growing pressure from U.S. President Donald Trump.
"The ministry's Financial Intelligence Unit said in a statement it froze the accounts due to 'probable links with human trafficking and illegal aid to migrant caravans.'
"The FIU added that it would present the cases to the Attorney General's office."
Many people profit from this trafficking including the Mexican government.
Many people profited from the slave trade. The difference is this is voluntary. That's a huge difference.
Nevertheless, it is still wrong. Reports hold that one-third of the women and children transported are raped.
Is this window dressing?
We shall see if President Donald John Trump accepts this and other concessions from Mexico.
Zero Hedge reported
, "After both the United States and Mexico claimed to have had a 'very good discussion' to avert President Trump's tariff threat - and the US weighing a delay over concerns that both sides wouldn't be able to reach an agreement on all the measures Mexico would need to take to avert them."
The Washington Post reported, "A Mexican official and the U.S. official said the countries are negotiating a sweeping plan to overhaul asylum rules across the region, a move that would require Central Americans to seek refuge in the first foreign country they set foot upon after fleeing their homeland.
"Under such a plan, the United States would swiftly deport Guatemalan asylum seekers who set foot on U.S. soil to Mexico. And the United States would send Honduran and Salvadoran asylum applicants to Guatemala, whose government held talks with acting Homeland Security Secretary Kevin McAleenan last week."
The media has missed this story, concentrating on the monetary effects of a tariff if imposed.
But that was more anti-Trump hysteria.
President Donald John Trump lives to negotiate. Tariffs are a reminder of who has the upper hand in the negotiations.
Red China needs us more than we need them.
Ditto Mexico.
We can tell them to shove the avocados where the tequila doesn't sunrise.
Chairman Xi thinks he can wait out President Trump and rig the 2020 election.
President Andrés Manuel López Obrador knows better.
Will America get everything it wants? Of course not. It is a compromise.