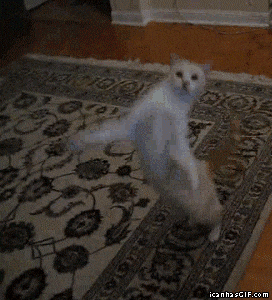 Good morning. It is Hump Day and Donald John Trump is still your president.
ITEM 1: Britain's
Katie Hopkins tweeted
, "I filmed your Catholic Charities in action in McAllen. They trouser circa $2,000 per head. More for kids. Four bus loads full of illegals delivered by YOUR Border Force. The charity rep acknowledged this is trafficked human flesh."
As a verb, trouser means to pocket money, usually underhandedly.
ITEM 2:
Andrea Morris reported
, "Keep Your Beliefs at Home: Student Booted from Class for Saying There Are 2 Genders."
The teacher is indoctrinating his kids.
Hey, teacher, leave those kids alone.
ITEM 3:
Joseph Chalfant reported
, "On Saturday night, CBS Evening News ran one of the only segments on network news that spoke of the benefits President Trump taking on China with an aggressive trade policy. Janet Shamlian, a reporter for CBS News Los Angeles, visited Christopher Farms in Gilroy, California.
"According to the report, Ken Christopher, the operator of Christopher Farms, has actually benefited from the implementation of Trump's tariffs. The business owner pointed out: 'Chinese exporters have defrauded the U.S. Government and flooded the market with over $600 million of dumped Chinese garlic.' China's manipulation of the garlic market has put nine American companies out of business."
This is repeated throughout industry. While America slept, Red China crippled our economy.
Free market? Hah! Try selling American garlic in Red China.
ITEM 4: The Orlando Sentinel said in an editorial, "Donald Trump is in Orlando to announce the kickoff of his re-election campaign. We're here to announce our endorsement for president in 2020, or, at least, who we're not endorsing: Donald Trump. Some readers will wonder how we could possibly eliminate a candidate so far before an election, and before knowing the identity of his opponent. Because there's no point pretending we would ever recommend that readers vote for Trump."
He won Florida without the Sentinel in 2016. Newspaper endorsements are as obsolete as Linotype machines.
ITEM 5: Richard Baris tweeted, "Yes, Ohio and Florida are not only leaning Donald Trump, but Republican overall. The Sunshine State, while a very close state, resisted a near-double-digit national Democratic mood. Ohio even more so, naturally due to demographics. Early valueless polls be damned."
Ohio is the bellwether state. Last president to win without her was JFK. Lemme know if you see a JFK among Biden and the 22 Other Dwarfs.
An aside: Why are people giving free content to Twitter?
Baris is with People's Pundit Daily
.
ITEM 6:
Jon Fingas reported
, "Have you found yourself using Google's lyrics results more than visiting individual lyrics sites? You're not alone — and Genius thinks underhanded tactics are involved. The company has accused Google of not only hurting its traffic with its lyrics cards, but of sometimes grabbing Genius' lyrics verbatim. The evidence is in the apostrophes, Genius said. It purposefully alternated between straight and curved apostrophes as a form of watermarking (they typically spell out 'red handed' in Morse code), and there were reportedly over 100 instances where Google's lyrics included those exact apostrophes."
Google had supplied Genius with two-thirds of its traffic, collecting ad revenue along the way. Then, Google got greedy.
ITEM 7:
Fox News reported
, "A former FBI agent hired by St. Louis Circuit Attorney Kim Gardner to help in the criminal investigation of then-Missouri Gov. Eric Greitens was hit with charges of perjury and tampering with evidence Monday.
"William Tisaby had been hired by Gardner just days after Greitens, a Republican, admitted to having an affair with a St. Louis hairdresser in January 2018. Tisaby was tasked with investigating allegations that Greitens took an unauthorized photo of a woman with whom he was having an extramarital affair while she was partially nude during a sexual encounter in 2015, one year before he was elected. Greitens also was accused of threatening to share the photo if she exposed their affair."
Truth in advertising rules should require it to change its name to Federal Investigation Bureau.
ITEM 8:
Bjorn Lomborg reported
, "A 2018 study by the Danish Ministry of Environment and Food looked not just at plastic waste, but also at climate-change damage, ozone depletion, human toxicity and other indicators. It found you must reuse an organic cotton shopping bag 20,000 times before it will have less climate damage than a plastic bag.
"If we use the same shopping bag every single time we go to the store, twice every week, it will still take 191 years before the overall environmental effect of using the cotton bag is less than if we had just used plastic."
Actually, when you add the germs the reused bags spread, more harm is done than good.
ITEM 9:
The Washington Examiner reported
, "Two anti-Trump demonstrators made racist comments to an African American Fox News contributor while he was covering an impeachment protest in New York.
"The editor-in-chief of Campus Reform, 26-year-old Lawrence Jones, was interviewing people at an event promoting President Trump's impeachment when two attendees began directing racist comments toward him.
"One of the men reportedly told Jones that he should go back to Fox News 'where there's more cotton for you to pick.' When the man was asked to clarify what he just said, he reiterated the racist remark, according to the producer."
Every Never Trumper and Democrat should apologize and condemn the racists. Otherwise, under liberal rules, they are just as guilty.
ITEM 10:
CNBC reported
, "Democratic front-runner Joe Biden on Monday appealed to a billionaire Republican donor for fundraising help in his presidential campaign. But the financier, Trump-supporting New York supermarket magnate John Catsimatidis, declined.
"Biden spoke to Catsimatidis, who has an estimated net worth of $3.1 billion, for about 10 minutes at a fundraiser held at the New York home of short seller Jim Chanos, according to the businessman. When Biden asked for his help, 'I just smiled,' Catsimatidis said."
Some people call Democrat politicians like Biden whores.
Why insult whores?
ITEM 11: The Daily Beast reported, "Actor John Cusack shared and defended an anti-Semitic meme Monday night on Twitter, before deleting the post and tweeting an explanation that blamed a bot for the mistake."
Cusack hates Jews. That puts him in the mainstream of liberal America.
ITEM 12:
Wayne Duggan reported
, "Global stocks surged Tuesday following news that President Donald Trump and Chinese President Xi Jinping will be meeting to discuss trade at the upcoming G-20 summit at the end of the month."
Tariffs on Red China work.
That is why Democrats, the media, and Never Trumpers oppose them.
ITEM 13:
Bloomberg reported
, "Bernard Arnault, Europe's richest person, just joined Jeff Bezos and Bill Gates in the world's most exclusive wealth club with a fortune of at least $100 billion."
Good for them. Through my stick index mutual fund, I own some Amazon and Microsoft stock. A rising tide lifts all boats.
ITEM 14:
The Washington Examiner reported
, "'I don't use those words lightly': AOC compares US southern border to the Holocaust."
Take those words lightly?
She does not even know what they mean!
ITEM 15:
The Associated Press reported
, "Mastercard will allow transgender people to use their chosen names on credit cards in an effort to combat discrimination at the cash register. That means that the name on the credit card owned by a transgender person could be different than that found on their birth certificate or driver's license. It is up to the banks that issue the cards to actually implement the change and on Monday, Mastercard called on those banks to do so."
My new Mastercard name is Barack Obama.