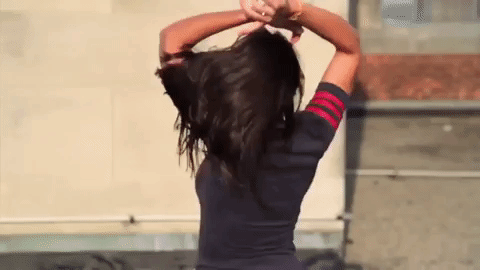 Alexandria Ocasio-Cortez is the soul of the Democrat Party. She represents 50 years of indoctrination in colleges, which endangers the party because she has been fed a steady diet of ignorance.
An ABC News interview today underscored her simplistic view of the world.
AOC and her ilk want reparations. Now! AOC and her ilk want open borders. Now! AOC and her ilk want their student loans erased. Now! AOC and her ilk want gun confiscation. Now! AOC and her ilk want the end of coal, oil and gas. Now! AOC and her ilk want whatever they want, and they want it now.
They view America as genocidal, racist, sexist, Islamophobic and ignorant.
The problem is most Americans know the facts. They not only reject her views but laugh at them.
Nevertheless, Democrats are stuck with delivering on these nutty promises.
Fox News reported
, "Ocasio-Cortez warned that there is very real risk President Trump will win re-election in 2020, and acknowledged that progressive frustration with House Speaker Nancy Pelosi is also quite real.
"The comments struck an unusually defensive tone for the 29-year-old progressive firebrand, as Democrats seek to winnow their large list of 23 presidential contenders. Ocasio-Cortez also spoke bluntly on her initiative to repeal the Hyde Amendment, which bars most federal funding for abortion -- and 2020 Democrat frontrunner Joe Biden's abrupt reversal on the issue earlier this month."
The grownups in the Democrat Party cower before these young goofs.
Specifically, she said, "I think that we have a very real risk of losing the presidency to Donald Trump if we do not have a presidential candidate that is fighting for true transformational change in the lives of working people in the United States.
"I think that if we elect a president on half-measures that the American people don't quite understand -- the agenda of a president, you know, that says we're fighting for higher wages but we don't want a $15 minimum wage, fighting for education but we don't want to make colleges tuition-free, fighting for women's rights, et cetera, but we don't want to go all the way with that, then I think we have a very real risk of losing the presidency."
She's right. Democrats won't compromise with Democrats.
By "transformational change in the lives of working people," she means communist.
I don't think Bernie Sanders is lefty enough for her.
Meanwhile, black voters are going to demand a black person be on the ticket again or face another 2016 turnout problem. Black voters staying home allowed Donald John Trump to break through the firewall of Michigan, Pennsylvania and Wisconsin.
But neither Kamala Harris nor Cory Booker are lefty enough to satisfy the communist wing of the party. Stacey Abrams is the only black communist running, and she could not get elected governor of Georgia.
This is June 2019.
The question is whether Democrats will compromise with Democrats in June 2020.
If they do, the question is whether it is a Clintonian Compromise that enough Americans are willing to accept, or is it McGovern 2.0?