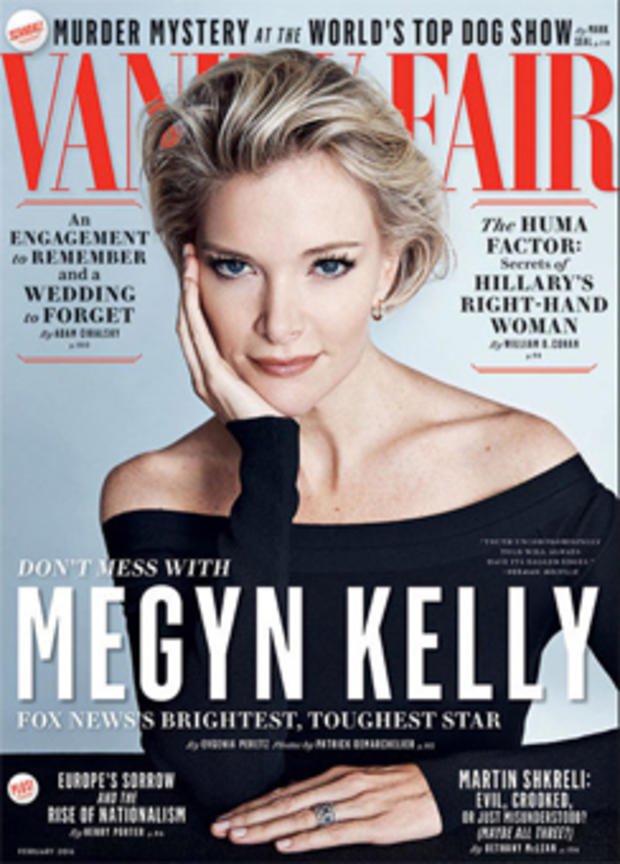 Remember Megyn Kelly?
She was the Hot Thing in broadcast journalism in 2015 after she asked Donald John Trump about calling Rosie O'Donnell fat.
Four years later, she is out of journalism, and he is the president.
But we all knew that would happen because she was not as interested in the truth as she was in promoting her career. NBC was dumb enough to give her a big contract, and I am glad that she can spend time with her family without worrying about money ever again.
I thought of Kelly as the media scurries and the Deep State rats turn on each other. The past two years have tested our faith in God. The garbage thrown at The Donald -- Russian collusion lies, porn star lies, even
koi fish lies
-- were a reminder that the beast behind the forces of evil is the Lord of Lies.
Now his servants are sweating the prosecutors out.
We -- faithful readers and I -- hung in there not because we are a cult or ignorant, but because we know the truth about Donald John Trump. He overcame money and the media. He was elected not because he has God on his side but because he is on God's side.
The past four years have been thoroughly enjoyable because at every turn, we were right and they were wrong.
On June 16, 2015, the day Donald Trump formally entered the race,
Harry Enten of 538.com declared
, "Why Donald Trump Isn't A Real Candidate, In One Chart."
We thought maybe not, but he has a good platform. Build the wall.
On July 18, 2015, Nate Cohn of the New York Times declared, "Donald Trump's surge in the polls has followed the classic pattern of a media-driven surge. Now it will most likely follow the classic pattern of a party-backed decline.
"Mr. Trump's candidacy probably reached an inflection point on Saturday after he essentially criticized John McCain for being captured during the Vietnam War. Republican campaigns and elites quickly moved to condemn his comments — a shift that will probably mark the moment when Trump's candidacy went from boom to bust."
We did not care.
Conservatives respect McCain's military service, but he was not just a RINO but a back-stabbing RINO. Plus, he called Trump's supporters wacky birds. I think he meant angry birds.
On August 6, 2015,
Nate Silver of 538.com declared
, "Donald Trump's Six Stages Of Doom."
He gave our eventual president a 2% chance of winning, despite leading the polls.
We had a good laugh then, and a better laugh today.
Then there was Low-Energy Jeb's wacky bird (nod to McCain) theory that Donald Trump was a plant.
On December 8, 2015, he tweeted, "Maybe Donald negotiated a deal with his buddy Hillary Clinton. Continuing this path will put her in the White House."
We did not worry.
A month later our candidate put a campaign ad on Instagram that showed Hilary with her friends: Bill, Weiner, and Cosby. The sound was Hillary saying, "Women's rights are human rights..."
After he placed second in Iowa, they wrote him off. The Guardian reported, "Donald Trump bubble burst by Ted Cruz win in Iowa caucus."
After he lost Wisconsin in April, they wrote him off again.
Time magazine reported
, "The Beginning of the End of Donald Trump."
After he sewed up the nomination, they called for the delegates to revolt and nominate someone else.
But we hung in there. When the polls kept showing Hillary with a big lead, we dismissed the polls because we knew they were biased.
When the Billy Bush tape came out, we dismissed it as locker room talk between two men 11 years ago.
When they said he has no chance, we voted anyway. I cast my ballot early because you never know when you will get hit by a bus.
When they said the economy would tank -- Dow futures fell 900 points after his election was announced -- we knew the opposite would happen.
When they said he would sell us out, we knew he would not.
When they said he did not know what he was doing, we knew better.
The economy took off. Conservative judges took office. Regulations rolled back. Taxes fell.
They kept saying he would start World War III in Syria, North Korea, and Iran, we laughed.
Bob Mueller was supposed to do him in. Michael Cohen was supposed to do him in. Michael Avenatti was supposed to do him in.
He's still standing.
The Trumpenfreude List continues to grow
because people never learn.
Catholics say The Lord works in mysterious ways, and that is true. But He also works in obvious ways, and occasionally in humorous ways, as with The Donald.
These are the best eight years of our lives. Enjoy.