I see where Democrat Kamala Harris said if elected president she will take away the license of any federal gun dealer who fails to follow the law.
That's nice, since that already is the law.
What a safe campaign promise to make. Promise people what they already have.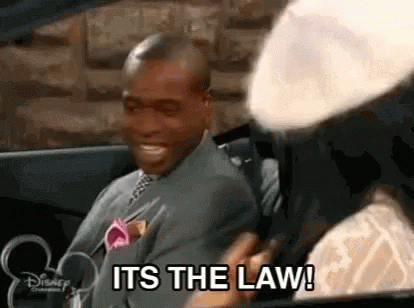 Harris said
, "For anyone who sells more than five guns a year, they will be required to perform background checks on the people they sell them to. This will be the most comprehensive background check policy that has ever been had in our country thus far."
But gun dealers already have to have a federal license, and they must do a background check before making a gun sale anywhere at anytime. There is no gun show loophole.
If they don't obey the law, they lose their license.
So her proposal already is the law. What is odd is she is acting as if she is the first person to come up with this idea, which has been the law since 1968.
Harris said, "Let me tell you what I'm proposing. I'm proposing, one, if by my 100th day in office when elected president of the United States, the United States Congress fails to put a bill on my desk to sign with all of the good ideas or any of the good ideas that I'm prepared to take executive action because that's what's needed."
But why stop there?
Women complain that their incomes are smaller than that of men (on average). Here is what Harris should promise:
"No employer having employees subject to any provisions of this section [section 206 of title 29 of the United States Code] shall discriminate, within any establishment in which such employees are employed, between employees on the basis of sex by paying wages to employees in such establishment at a rate less than the rate at which he pays wages to employees of the opposite sex in such establishment for equal work on jobs."
She can call it the Equal Pay Act of 1963 because that is what the law is called. Jack Kennedy signed it into law 56 years ago.
Then there is voter suppression. She can promise that the federal government will protect the voting rights of African-Americans and have the Department of Justice sue states that do not comply.
She can call it the Civil Rights Act of 1957 because that is what the law is called. Ike Eisenhower signed it into law 62 years ago.
Then there is the right to eat. She can promise to vouchers to the poor so they can buy food.
She can call it the Food Stamp Act of 1964 because that is what the law is called. LBJ signed it into law 55 years ago.
Then there is health care. She can promise to cover the medical bills of poor people and the disabled, and 80% of the health insurance premiums for people 65 and older.
She can call it the Social Security Amendments of 1965 because that is what the law is called. LBJ signed it into law 54 years ago.
That these laws have not eliminated the problems they were supposed to solve shows the shortcomings of Big Government.
Gun control is not the answer. In fact, gun homicides shot up upon enactment of the Gun Control Act of 1968. We went from 13,800 homicides in 1968 to 20,710 six years later.
The murder rate rose from 6.9 per 100,000 people to 9.4. The rate would remain above the 1968 rate for 29 years before finally slipping to 6.8 in 1997.
Harris is a recycler -- of old failed policies.
What we need is someone with the gumption to say this isn't working, let us try something new.
But alas, progress is the last thing progressives want.