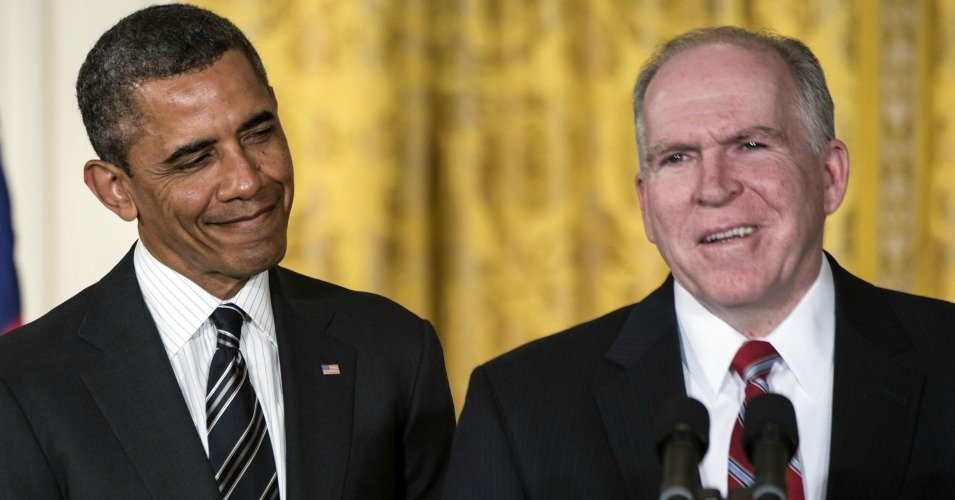 Plausible deniability was what they called protecting Nixon from the shenanigans at the Watergate apartment complex. Obama thinks he has such protection in his spying on President Donald John Trump.
The New York Times just blew Obama's cover.
The newspaper fears President Trump's release of FISA warrants against him and his staff because it will expose the truth about Obama's spying.
David E. Sanger wrote, "Barr's Newfound Power Could Prompt Clash Between Justice Dept. and C.I.A."
Buried in the report is the admission that yes there was spying on President Trump's campaign.
The argument is that exposing the truth will expose the spies.
Sanger wrote, "But it is the human source that particularly worries some former and current intelligence officials. Long nurtured by the C.I.A., the source rose to a position that enabled the informant to provide key information in 2016 about the Russian leadership's role in the interference campaign.
"John O. Brennan, the C.I.A. director under Mr. Obama, would bring reports from the source directly to the White House, keeping them out of the president's daily intelligence briefing for fear that the briefing document was too widely disseminated. Instead, he would place them in an envelope for Mr. Obama and a tiny circle of aides to read."
Ahhhhhhh.
So in addition to doing his official job of spying on America's enemies, Brennan was doing this little political favor for Obama that was too hot to be in the daily briefing. He just left it in an envelope on the desk, just like money on the dresser.
And of course spying on Obama's political enemies was Brennan's actual job. They did not bring him in because of his administrative skills. He was Obama's Clemenza. Leave the envelope. Take the cannoli.
We shall see if the Rule of Law applies to Obama, but if it does, that is evidence of a conspiracy to spy on a political opponent.