Info Wars reported
, "The Pentagon has approved a plan to spend an additional $1.5 billion to build 80 more miles of wall along the U.S.-Mexico border, a U.S. defense official confirmed to Fox News Friday.
"Acting Defense Secretary Patrick Shanahan approved the re-allocation of funds, which were originally earmarked for support of Afghan security forces and other projects, to help pay for the wall along the southern border."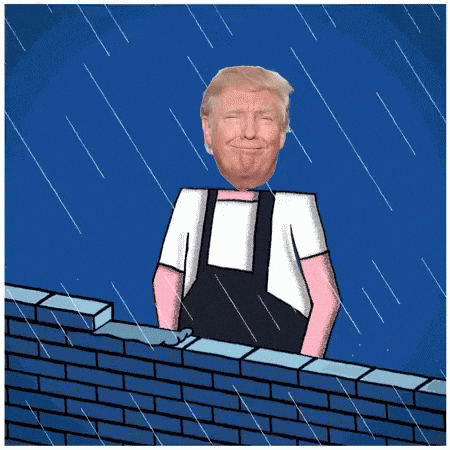 I heard nary a peep of protest from Democrats.
They are defeated, vanquished, and bewildered. It was not supposed to end this way. They bet everything on that Mueller Report, hoping not only would it undermine Donald John Trump's legitimacy as president, but also cover their tracks as they used the National Security apparatus to spy on The Donald and his campaign.
But President Donald John Trump was undeterred in his quest to cut regulations, appoint honest judges, get NATO allies to increase defense spending, rewrite NAFTA, end the health insurance mandate, cut personal taxes, cut corporate taxes, and build that wall.
And now the report is in. It's empty. Democrats are helpless to stop him.
They could not even find a judge among the hundred or so district judges Obama appointed to stop the Pentagon from securing the border.
Jerrod Nadler, the buffoon who heads some useless House committee, backed down from subpoenaing Mueller when it dawned on the congressman that Republicans could cross-examine Mueller.
Democrats are reduced to going after President Trump's tax returns. They know there is nothing there. Lois Lerner gave them to Democrats the day The Donald went after Obama's birth certificate.
But they need, desperately, to find something -- anything -- to stop the man.
They cannot because they are lower on the food chain.
So another 80 miles of the wall will rise this summer. And there may be indictments of those who spied on President Trump.