Lawyer up, Jim Comey.
That was advice I gave the 6-foot-8 weasel on May 1
. As the public learns more about Obama's spying on Donald John Trump (and attempts to entrap him and his staff), it is clear that Democrats consider Comey expendable.
We now know that in December, Loretta Lynch told the House Judiciary Committee behind closed doors that Comey lied about a 2015 meeting about investigating Obama's first secretary of state, Hillary.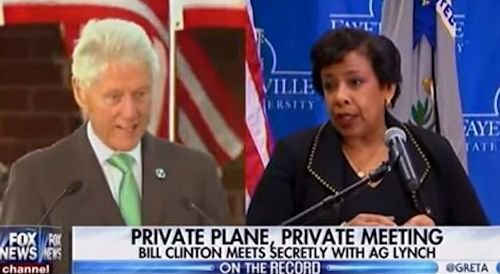 Republican Congressman Doug Collins of Georgia released transcripts of nine witnesses that heretofore were secret.
Collins said, "The American people deserve transparency. They deserve to know what transpired in the highest levels of the FBI at the origin of the probe of President Trump's campaign."
"Out of an abundance of caution, these transcripts have a limited number of narrowly tailored redactions, relating only to confidential sources and methods, non-public information about ongoing investigations and non-material personal information."
Well, Obama said his was the most transparent administration ever.
Then again he said not a smidgen of corruption.
(Fact check: TRUE. There were tons of corruption from the most ethically challenged administration in American history.)
In July 2017, Comey told Congress about that 2015 meeting, "The Clinton campaign, at the time, was using all kind of euphemisms — security review, matters, things like that, for what was going on. We were getting to a place where the attorney general and I were both going to have to testify and talk publicly about. And I wanted to know, was she going to authorize us to confirm we had an investigation? ... And she said, 'Yes, but don't call it that, call it a matter.' And I said, 'Why would I do that?' And she said, 'Just call it a matter.'"
In December 2018, Congress asked her about making him say matter instead of investigation. Lynch said, "I did not."
However, she also testified, "In the meeting that I had with the Director, we were discussing how best to keep Congress informed of progress and discuss requesting resources for the Department overall. We were going to testify separately. And the concern that both of us had in the meeting that I was having with him in September of 2015 was how to have that discussion without stepping across the Department policy of confirming or denying an investigation, separate policy from testifying."
Her parsing of words shows she's a better lawyer than I thought.
Comey needs to lawyer up because he is the Designated Indictee. Maybe that is why they gave him a generous book deal, so he could hire lawyers to fight Justice.
Of course,
the book may do him in
.