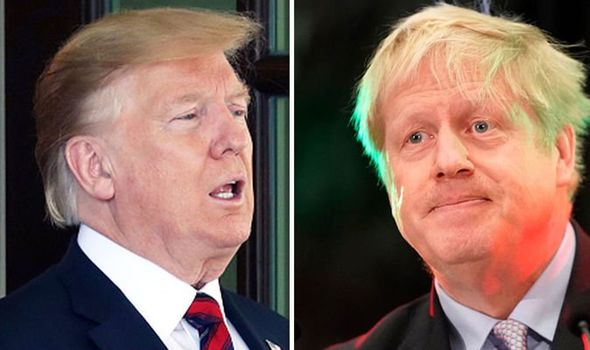 The British are replacing their prime minister.
They don't need a populist like Donald Trump. They need a blond man with a distinct hairstyle.
Like Donald Trump.
My boss of 26 years at the local paper taught me the Hair Theory of Presidential Elections. The one with the best hair wins.
Hillary's hair was often thin and flat. But so was her effort. She felt so entitled that she did not try to earn it.
Donald Trump worked his tail off and carried 30 states.
I had to laugh at Matt Drudge's headline today about Hillary wowing 1,500 people in Texas.
1,500?
That is how many people are in line five hours before the Trump Rally begins.
The British need a Donald Trump who will shake the government by its eyeteeth.
The British need someone who puts their country first. The British need someone who will leave the European Union. Just leave. Close the Chunnel, too. Finally, the British need someone who will protect their culture and their heritage from invaders.
For nearly 1,000 years since the Norman invasion, British leaders have protected their homeland. Now they are under attack. If the Battle of Britain was the nation's finest hour, this is its most grotesque.
They need a bad ass.
And Boris Johnson is bad enough.