The feel-good story of the day is supposed to be "
Pelosi rips AOC, says her posse in Congress is 'like five people.'
"
But Pelosi is wrong. She is delusional. She is out of touch. She is the Bill Kristol of her party.
House Speaker Nancy Pelosi mocks socialist Alexandria Ocasio-Cortez:

Lesley Stahl: "You have these wings– AOC, and her group on one side"

Pelosi: "That's like five people"

pic.twitter.com/G2XhUD32Ey

— Ryan Saavedra (@RealSaavedra) April 15, 2019
Her quick quip masks the reality. Decades of the nasty, filthy hatred of America that Democrats have drilled into the heads of kids in school have come back to haunt the party.
Taught that America is a genocidal, racist, sexist and otherwise deplorable country, new generations of Democrats hate America. They demand reparations. Now. They demand open borders. Now. They demand free stuff. Now.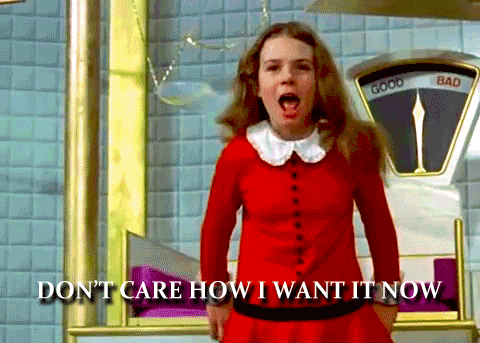 And yes, Democrats did this. The professors and many of the schoolteachers are lock-step loyalists to the party.
Pelosi and her fellow septuagenarians in House leadership are the five people. They lack the votes to control the House. Her PAC money bought the title of speaker, but that's it. No one listens to her. They backed a little old white lady last time. Look where it got them.
They move on.
Politico reported
, "More than 150 progressive leaders and groups are lining up behind Rep. Ilhan Omar amid intensifying attacks from the right over her controversial comments about the September 11 terror attacks.
"Their 'solidarity' letter comes a day after Speaker Nancy Pelosi asked the U.S. Capitol Police and the House sergeant-at-arms to conduct 'a security assessment to safeguard Congresswoman Omar, her family and her staff,' following a Twitter post from President Donald Trump that Omar said has sparked threats against her life."
Solidarity. They are with Omar and against the United States.
Democrats have gone from Never Forget to Forget 9/11. They dismiss it as some people did something. This happens when children are not raised right.
David Frum of the Atlantic warned
, "Democrats Are Falling Into the Ilhan Omar Trap! By rushing to stand with the controversial congresswoman, the 2020 contenders are allowing Trump to transform her into the face of their party."
I agree.
Frum wrote, "It cannot be pleasant for Omar's colleagues to have to wonder and worry what that next remark will be — knowing that Donald Trump and his Twitter feed will be waiting to blame all Democrats for the provocations of one. But by not putting themselves on record about Omar when they could, Democrats now find themselves bound to her for the duration. This problem will get worse, and its political consequences will become ever more costly for Democrats who want to win national elections and govern the country."
But before you can win national office, first you must win the party's nomination. Pelosi cannot deliver that. Omar can.
As for the death threats against Omar, she lies. This is Jussie Smollett 2.0.
Smollett got away with his. Democrats think this will protect her from criticism, but they called President Donald John Trump "Hitler" one billion times too many for this to have any effect.
After Smollett, sane people shrug off any unverified claim of death threats.
AOC's policies are suicidal. The question is whether they will kill the party or become adopted and destroy the nation.