Deputy Attorney General Rod Rosenstein gave a speech to the Armenian Bar Association in New York that ignited a dozen Fake News headlines. None of the stories made sense as reporters see themselves as interpreters, not witnesses.
So I found the transcript.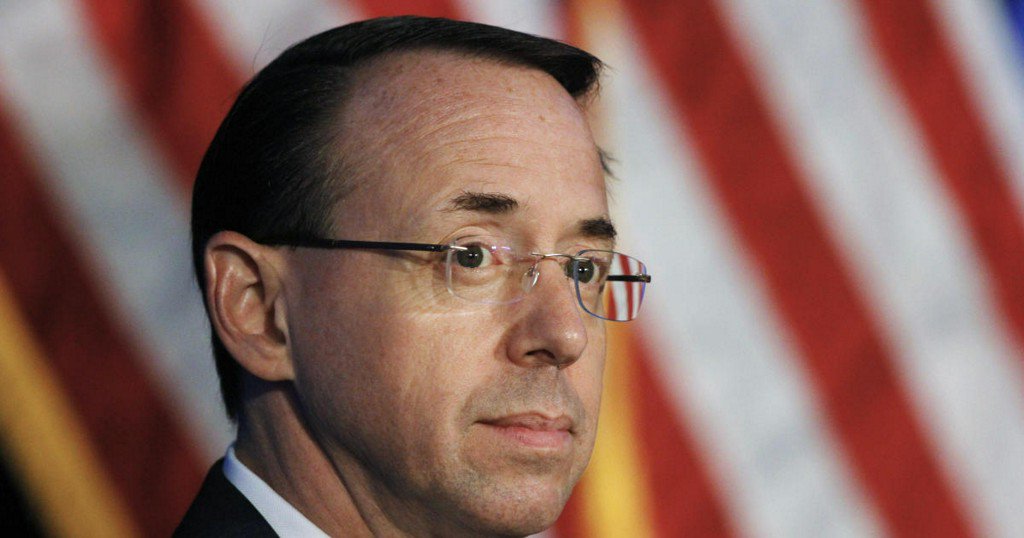 I learned that his wife had headed the association, and that he is considered an Armenian by Choice.
He said
, "We use the term rule of law to describe our obligation to follow neutral principles. As President Trump pointed out, 'we govern ourselves in accordance with the rule of law rather [than] … the whims of an elite few or the dictates of collective will.'
"Justice Anthony Kennedy explained it this way: in a rule of law system, when you apply to a government clerk for a permit and you satisfy the objective criteria, you are not asking for a favor. You are entitled to the permit, and it is the clerk's duty to give it to you.
"The idea that the government works for the people is relatively novel. In some countries, that concept of a government bound by law to serve the people does not exist.
When I visited Armenia in 1994, the nation was emerging from seven decades of Soviet domination. Gyumri and other northern cities were not yet rebuilt after the 1988 earthquake. The six-year war with Azerbaijan was halted by a recent ceasefire, but the blockade over Nagorno-Karabakh crippled the economy.
"We flew on Air Armenia, which used a shabby old Russian jet. Our plane needed to stop for fuel in Bulgaria, and we heard that the pilots paid with cash.
"Armenia faced many challenges in 1994. Many skilled and educated people had left the country. When we hired a taxi to visit Lake Sevan, the driver turned off the engine at every downhill stretch to conserve gasoline.
"We stayed at a nice hotel near Republic Square, but some mornings there was no water to flush the toilets, and some evenings there was no electricity to cook the food.
"I gave a lecture at the University of Yerevan about public corruption. When I finished, a student raised his hand. He asked, 'If you can't pay bribes in America, then how do you get electricity?'
"I repeat that question in many speeches. It usually elicits laughter. But the point is profound. The question illustrates how that young man understood Soviet society. Corruption undermines law. It stifles innovation, creates inefficiency, and inculcates distrust."
***
The rule of law was broken when Obama obstructed justice and stopped the prosecution of Hillary. Oh, Loretta Lynch and Jim Comey gave him plausible deniability but we all know what happened.
Rosenstein tried to fix it.
President Trump did too.
Rosenstein noted, "America's founders understood that the rule of law is not partisan. In 1770, five American colonists died after British soldiers fired on a crowd in the Boston Massacre. The soldiers were charged with murder. Many people believed that they deserved the death penalty. John Adams agreed to represent the soldiers. His political beliefs were firmly against them. But Adams felt obligated to protect their rights under the law."
This was an extremely unpopular duty to volunteer for.
Rosenstein said, "At the trial, Adams delivered a timeless tribute to the rule of law. He said that 'facts are stubborn things; and whatever may be our wishes, our inclinations, or the dictates of our passions, they cannot alter the state of facts and evidence.'"
They are.
In his press conference on the Mueller Report, Bill Barr defended Rosenstein. I see why.
He said, "Corruption undermines law. It stifles innovation, creates inefficiency, and inculcates distrust."
Those 11 words deserve repeating.