First the news
, "CHRISTCHURCH, New Zealand (AP) — At least 49 people were killed in mass shootings at two mosques full of worshippers attending Friday prayers on what the prime minister called 'one of New Zealand's darkest days.'"
Now the reaction from Fraser Anning, a member of Australia's senate from Queensland.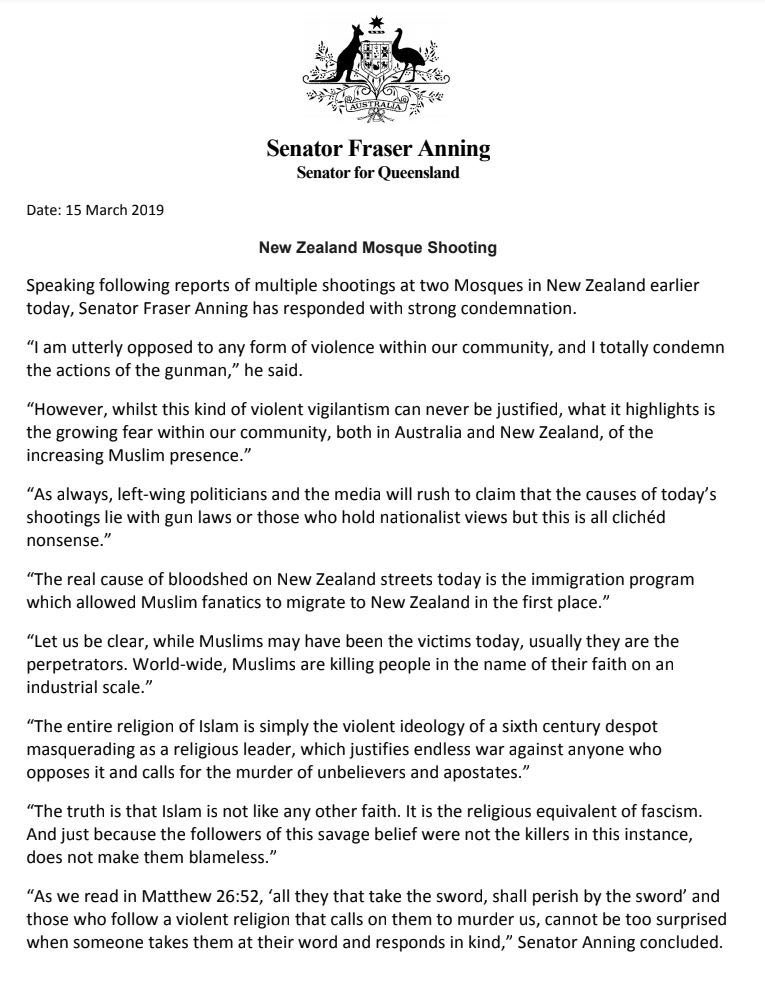 This, understandably, has upset Australian politicians.
Former Prime Minister Malcolm Turnbull said
, "Fraser Anning's comments today are contemptible. He is a disgrace to the Senate and what is worse by spreading hatred and turning Australians against each other he is doing exactly what the terrorists want."
The people who seek to censor people in the name of hate speech never had a better example to exploit.
But if we eliminate hate speech just what free speech are we protecting? Is it even worth hearing? Because once we go down that ding-dong road of eliminating hate speech, we will never stop until no one can say one darned thing.
It is the speech you detest the most that you must protect the most. It is not idealism. It is survivalism.