Spartacus told NPR, "We are a nation of conscience, and I found partners on the other side of the aisle who agree with me on these issues. And we can build from there. In fact, when I first came to the Senate, people laughed. I had people telling me, 'There's no way you're going to get a comprehensive criminal justice reform bill done.'"
Who does he think he is? Kim Kardashian?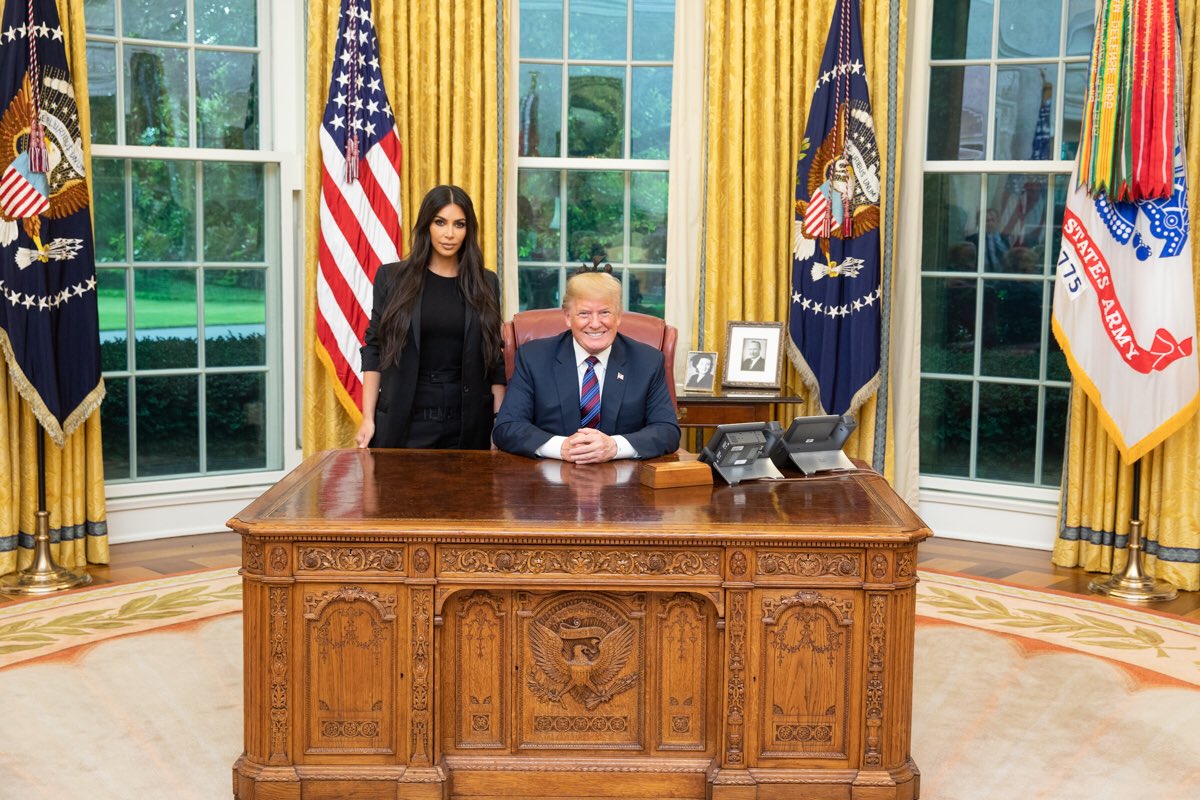 While Spartacus was harassing Brett Kavanaugh in Senate confirmation hearings, Kim Kardashian was in the Oval Office lobbying President Donald John Trump to reverse three decades of his lock 'em up beliefs to push for criminal justice reform.
Earlier, she got President Trump to grant clemency to Alice Johnson,
who was very grateful
.
President Trump who has never used drugs freed her.
Obama who admitted to using cocaine in college didn't.
Now Spartacus wants credit for Donald Trump's efforts. And NPR did not call the senator out.
Instead NPR reported
, "Sen. Cory Booker talks about politics in grand, even spiritual terms.
"Speaking to NPR about his run for the presidency, the New Jersey Democrat used phrases like 'coalitions of conscience,' 'sacred honor,' and 'courageous empathy.'"
Oh boy, bumper stickers. Maybe he can add "Co-Exist" and "I'm With Him" to the mix.
Anything but "Make America Great Again" because in the world of Spartacus, America was never great.
He told NPR, "The founders were imperfect geniuses. They wrote a lot of our bigotries into [the Constitution]. ... If you think about how we have overcome those things, it's always been by creating, first, calls to consciousness, speaking truth about the injustices, and then bringing together those uncommon coalitions."
Bigotries in the Constitution?
Where?
Show me.
The Constitution ended bigotry covering religion, race, and sex. Some were added later, but they surely were not written in. Indeed, the mechanism to end slavery was written into the Constitution.
But when a grown man, educated, elected to the Senate, sees himself as a slave, you realize you are dealing with a fool.