Billionaire George Soros's group tried a Gotcha on Tucker Carlson.
It failed because he does not care what lefties think of him.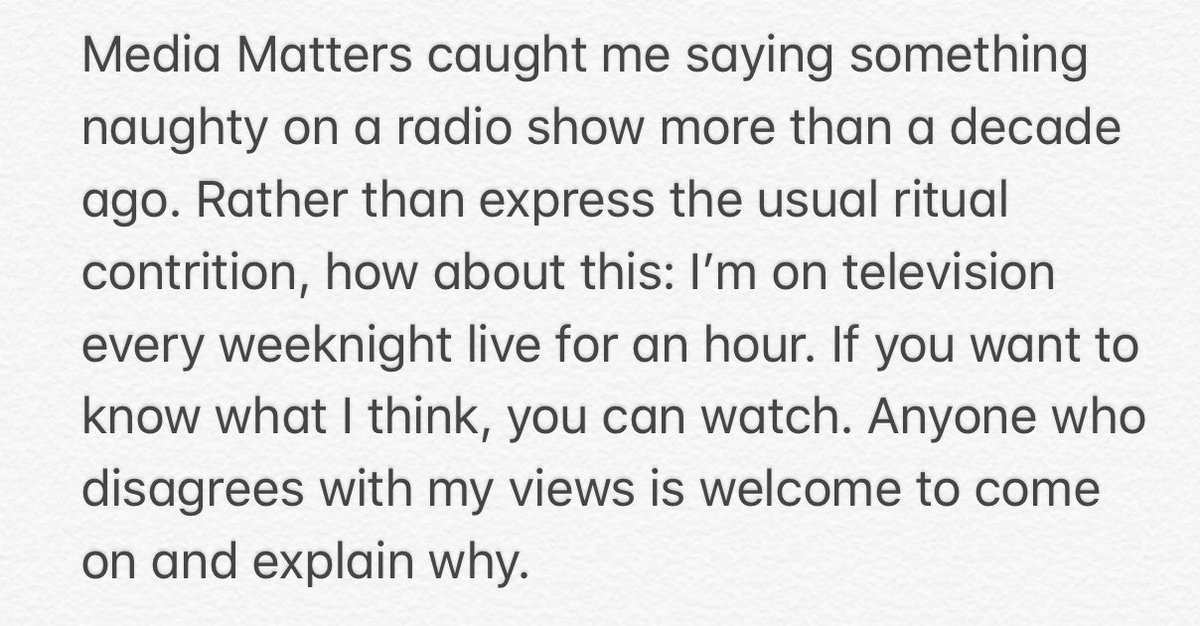 Carlson tucked Media Matters For America in bed and kissed it nighty-night in a sweet tweet last night.
He got to the heart of these attacks on conservative commentators. The sheer volume of our production is sure to include something that offends someone sometime. I write 250,000 words a year. I am sure you can find 25 that offend someone in the Age of Snowflakes.
Media Matters For America reported
, "Between 2006 and 2011, Tucker Carlson spent approximately an hour a week calling in to Bubba the Love Sponge, a popular shock jock radio program where he spoke with the hosts about a variety of cultural and political topics in sometimes-vulgar terms. During those conversations, Carlson diminished the actions of Warren Jeffs, then on the FBI's 'Ten Most Wanted Fugitives' list for his involvement in arranging illegal marriages between adults and underage girls, talked about sex and young girls, and defended statutory rape.
"Carlson, who was hired by Fox News in 2009, also used sexist language to talk about women, including then-co-workers at NBC and public figures. He referred to Martha Stewart's daughter Alexis Stewart as [c-word] called journalist Arianna Huffington a 'pig,' and labeled Britney Spears and Paris Hilton "the biggest white whores in America.' He also said that women enjoy being told to 'be quiet and kind of do what you're told" and that they are 'extremely primitive.'"
He worked for CNN from 2006-2009, which the Soros site did not mention.
I look forward to Howard Stern and Samantha Bee denouncing Carlson for the C-word.
UPDATE: Via Twitter.