Senator Fake Indian decided to use the attention and focus on the State of the Union address to finally admit she lied for 33 years about being an Indian. She's not. She's 100% white woman speaking with a forked tongue.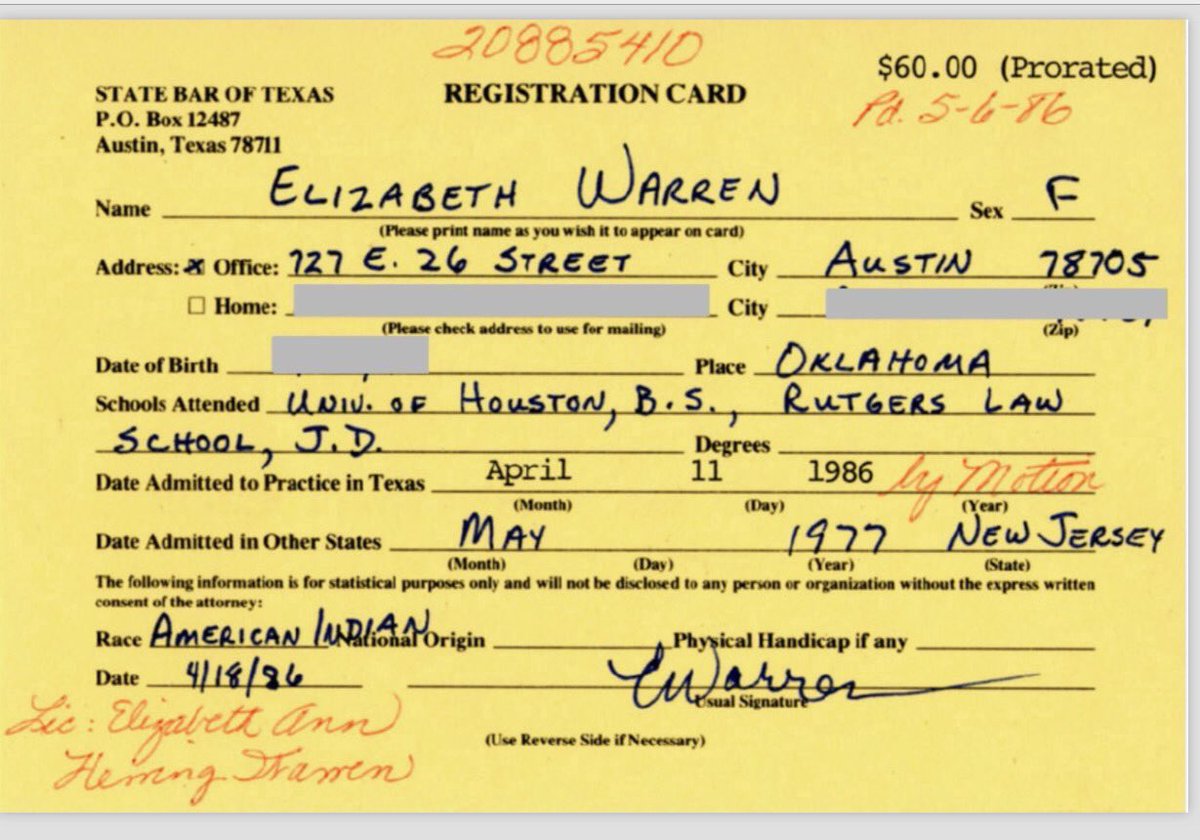 The Washington Post reported, "Elizabeth Warren apologizes for calling herself Native American."
Fine.
I now expect the Washington Post to apologize to President Donald John Trump for calling him a "racist" because he called her out on this falsehood she told for a third of a century.
Through six presidencies, Warren told a lie and the media defended her.
The Post called President Trump's true claim that Warren lied "the new birtherism."
For the last three years, the media (with the notable exception of Howie Carr) has knowingly been a willing accomplice to Warren's false claim.
When President Trump pointed this out, the media attacked him instead of demanding proof from her.
The media never asked Obama for his birth certificate.
His college transcripts.
His means of support between the time he finished college and entered law school.
But I finally figured out what the deal is that attracts the media to Warren.
She is a liar. A cold-blooded liar. Just like Obama. Either Clinton. And John Kerry.