Mathew Rodriguez, a writer for Out magazine, had a unique reaction to President Donald John Trump's call to end the executions of people for homosexual activities.
Rodriguez is OK with Muslims killing gay people for being gay simply because the president opposes it.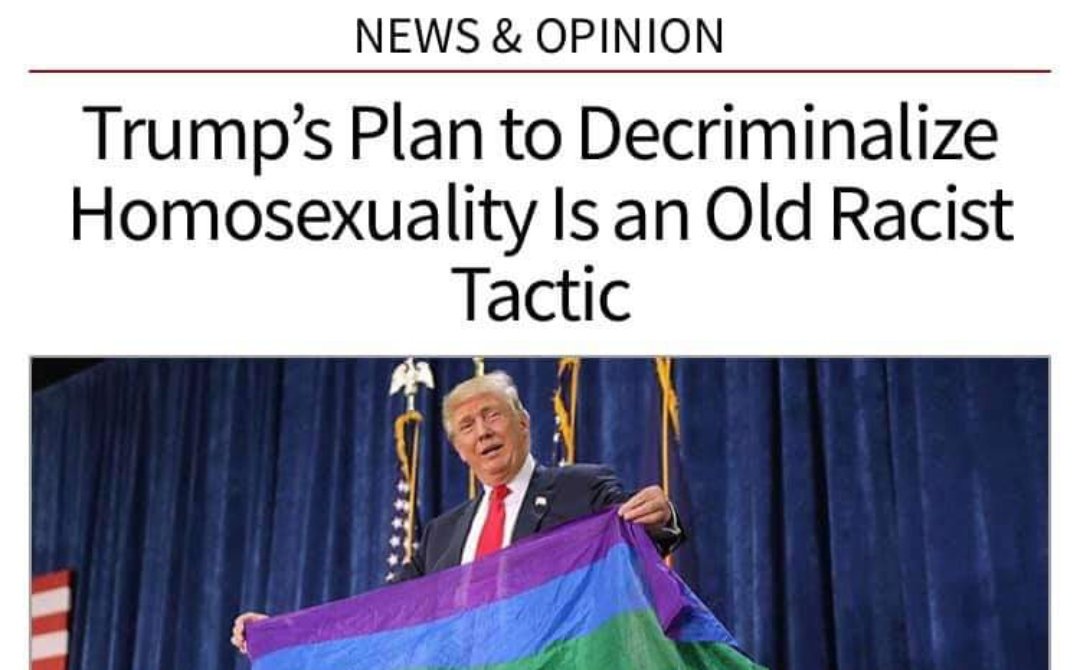 Rodriguez wrote
, "While on its surface, the move looks like an atypically benevolent decision by the Trump administration, the details of the campaign belie a different story. Rather than actually being about helping queer people around the world, the campaign looks more like another instance of the right using queer people as a pawn to amass power and enact its own agenda."
Richard Grennell, our ambassador to Germany, is pushing President Trump on this issue.
Rodriguez wrote, "Grennell's sudden interest in Iran's anti-gay laws is strikingly similar to Trump's rhetoric after the 2016 Pulse massacre in Orlando, Florida. After the deadly shooting, Trump used the 49 deaths as a way to galvanize support for an anti-Muslim agenda rather than find a way to support LGBTQ+ people. In pushing for immigration restrictions and a Muslim ban, Trump argued, he was the true pro-LGBTQ+ candidate. Rather than honor those who died, Trump used the tragedy as a way to stoke fear among the American people, and Grennell is taking similar actions with Iran — trying to reach an economic goal by painting the administration's opponent as anti-gay."
Aha!
There it is.
Muslim rights > gay rights.
That explains why gay activists did not protest Hillary giving the Pulse shooter's father a place of honor at the DNC convention.
Of course, President Trump has worked closely with Saudi officials in cleaning up the Islamic State and kicking Iran out of Yemen.
So no, he is not anti-Muslim. He is anti-terrorist.
The reaction to the column was interesting. One commenter said, "I was waiting for the part of the op-ed where you said 'just kidding'. Are you really 100% serious in suggesting that decriminalizing homosexuality around the world is a bad thing for gay people? Slow down there uncle ruckus."
Rodriguez is dead serious. The Democrat Party is all about power for Democrats. They carve out niche voting blocs, make all sorts of promises, and never deliver. Eventually Democrats turn on their supporters, who remain loyal in disbelief.
The party is openly anti-Semitic, and yet Jewish leaders still support it. They cannot believe their marriage is over.
My mother used to say if he cheats on her, he will cheat on you.
Democrats cheated on Jews. Now they cheat on the LGBTQ+ crowd. Eventually, Democrats will cheat on Muslims. It's in the Democrat DNA.
A reader added this: