Fox News reported, "Special Counsel Robert Mueller's team on Friday released key documents relating to the FBI's questioning of former national security adviser Michael Flynn, confirming agents did not believe at the time Flynn intentionally lied to them -- though he was later charged with making false statements in that interview."
I told you that
Bungling Bob Mueller had a bad day
on Wednesday when federal Judge Emmet Sullivan ordered him to release all exculpatory evidence that could clear General Flynn.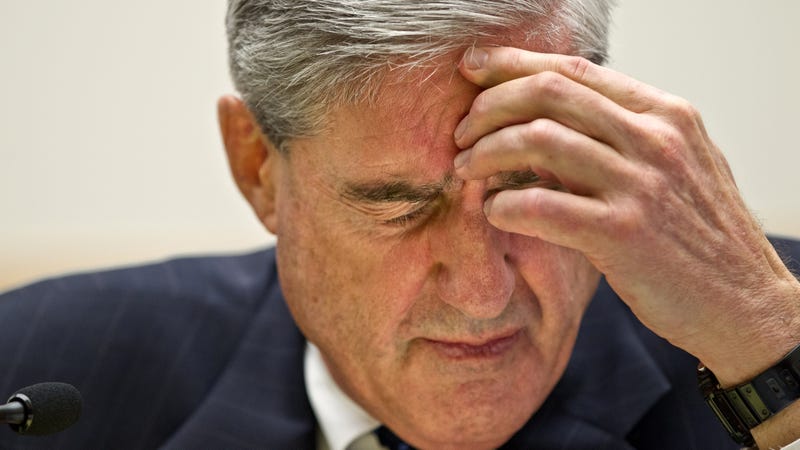 And so it came to pass.
Fox News reported
, "The documents also reveal that the decision to interview Flynn in early 2017 about contacts with the Russian ambassador was controversial within the Justice Department. One FBI document said then-Acting Attorney General Sally Yates "was not happy" when then-FBI Director James Comey informed her that the FBI planned to talk to Flynn. The report also said several unnamed people back at FBI headquarters 'later argued about the FBI's decision to interview Flynn.'"
Sullivan was the judge who threw out the conviction of Senator Ted Stevens because federal prosecutors withheld evidence that cleared Stevens.
Now Mueller has done the same thing.
In fact, lover boy Peter Strzok may have cleared Flynn. He apparently never filed a form 302 report on the interview of Flynn where Mueller contended Flynn lied.
Fox News reported, "The documents include then-FBI Deputy Director Andrew McCabe's notes after talking with Flynn to arrange his interview with the FBI. It also includes a so-called "302" report documenting what Flynn told anti-Trump agent Peter Strzok and one other agent during their conversation at the White House. That July 2017 report, though, specifically came from an interview with Strzok in which the Flynn encounter was discussed -- and not the original Flynn interview. It was unclear why no 302 report from the interview itself was included.
"The 302 report stated that Strzok and the other agent 'both had the impression at the time that Flynn was not lying or did not think he was lying.'
"The report described Flynn as 'unguarded,' saying he 'clearly saw the FBI agents as allies.' It also stated Flynn discussed a number of 'various subjects,' including things like hotels stayed in during the campaign, Trump's 'knack for interior design' and other issues unrelated to their inquiry.
"'Flynn was so talkative, and had so much time for them, that Strzok wondered if the national security adviser did not have more important things to do than have a such a relaxed, non-pertinent discussion with them,' it said."
Hmm. This puts the conversation in a whole different light. There was no investigation of President Trump at the time. General Flynn thought he was shooting the breeze with FBI agents, whom he saw as fellow good guys.
The only thing he is guilty of is gullibility.
It's a good thing Mueller has big feet because they can take so many bullets without crippling him.
Mueller thought he could bully Flynn into lying about the president. Wrong!
Please read
, "Former FBI SSA Robyn Gritz's Letter To Judge Sullivan in Support Of Flynn."
###