Bob Woodward of Watergate infamy had an epiphany. After three years of bashing Donald John Trump's every breath, the American media has lost all credibility in covering him.
Gee, crying wolf 24/7/365 only sets you up to be eaten by a wolf. Who would have thunk?
Woodward of course is one of the chief criers of wolf. His book, "Fear: Trump in the White House," failed to turn the tide against President Trump because President Trump's supporters have heard it all before.
Stormy Daniels? The clutching of pearls over pre-presidential sex by the defenders of Clinton only amuses Trump supporters. Sex is private, remember? Everybody lies about sex, remember?
Then there is Jimmy the Creep Comey. The press demanded Obama fire him. When President Trump did, the press demanded impeachment. CNN became the Comey Newspeak Network.
Now there is the Keebler elf. When President Trump nominated Jeff Sessions, the press gave plenty of airtime and newspaper space to those opposed to his appointment, but little time or space to his supporters.
Now that Sessions quit as requested, the press has made him a hero.
This is not working.
On the Bill Maher show on Friday,
Woodward said
, "I think we're taking the bait in the press. Trump is just throwing it out on the table and saying, you know, you're the enemy of the people. And then we get all steamy and emotionally unhinged about it."
His comments came because he just could not get worked up to defend Jimmy Olsen Acosta.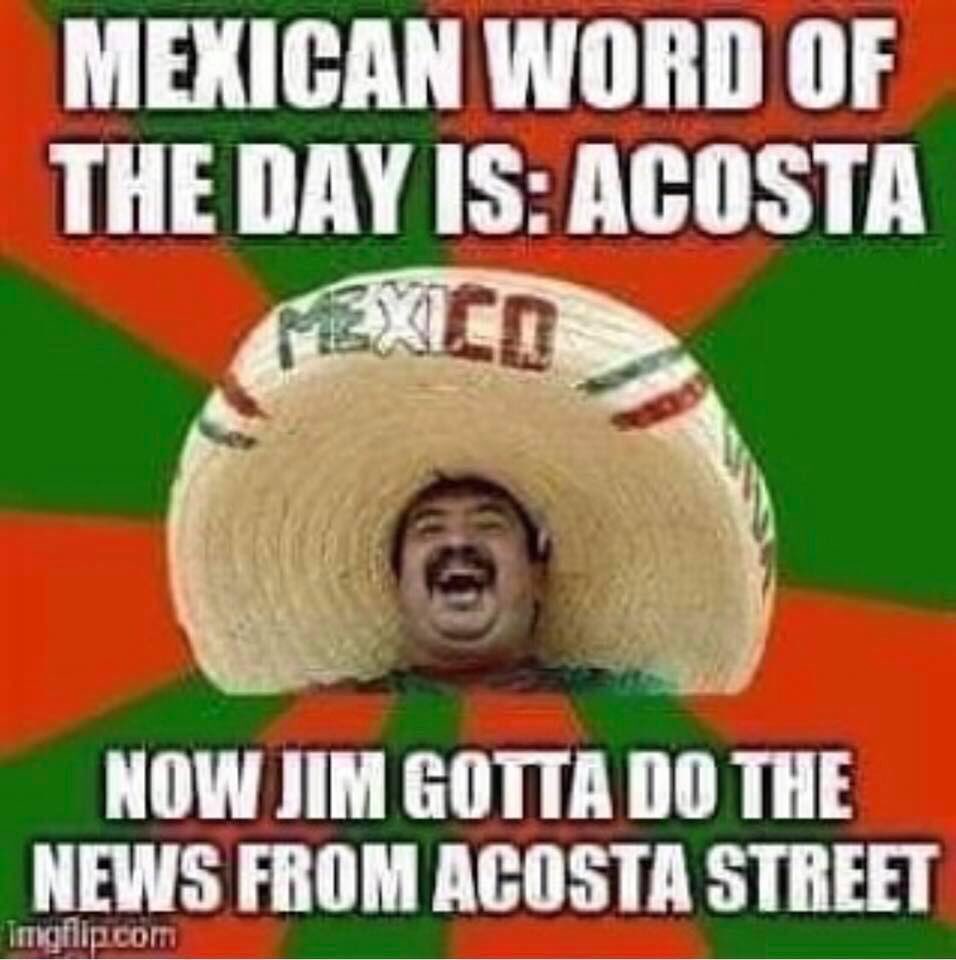 This president is unafraid of the Washington press corps.
As I wrote in Trump the Establishment
, "Trump had played bigger rooms than Washington. Four decades of seeking publicity in the largest, toughest, and best media center in the world had honed Trump's skills. In the 1980s, when he owned a football team, he learned to go toe-to-toe with George Steinbrenner for the coveted sports front page of the daily tabloids. Trump became to the media what Les Paul became to the guitar.
"The Washington press needed to pick its battles better. It didn't."
I wrote that two years ago.
At the same time, Jim Rutenberg of the New York Times wrote, "It would also be an abdication of political journalism's most solemn duty: to ferret out what the candidates will be like in the most powerful office in the world. It may not always seem fair to Mr. Trump or his supporters. But journalism shouldn't measure itself against any one campaign's definition of fairness."
Biased news coverage did not stop the president's nomination. Biased news coverage did not stop the president's election. Biased news coverage did not stop the presidency.
The
coup de journaux
was, and is, a disaster to the press, one that will require a long recovery and rehabilitation.
Woodward should have spoken earlier.
Instead, he was part of the attempted coup, which he now regrets.
###