Pete Gust took a picture of his son and about 60 other high school senior boys on the steps outside the Sauk County Courthouse in Baraboo, Wisconsin. He told them to wave to their parents.
Then he posted the photo online.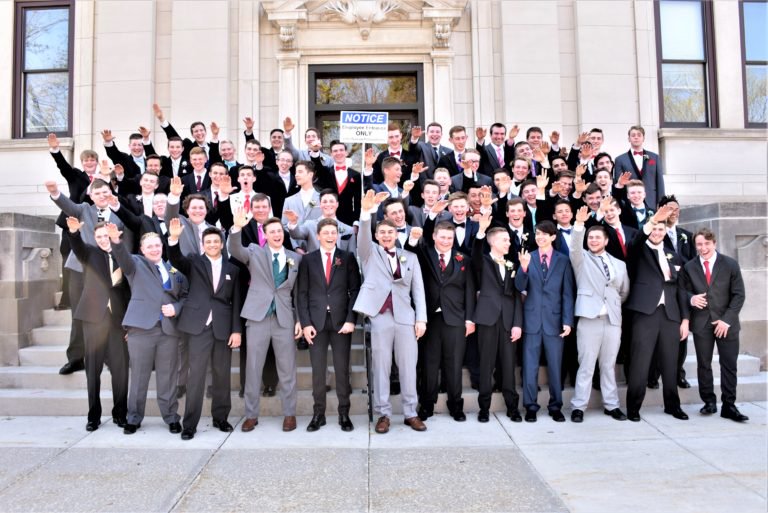 Nazi Salute! Jules Suzdaltsev of Vice Media declared.
If anybody from Baraboo High School in Wisconsin can clue me in on why it appears the entire male class of 2018 is throwing up a Sig Heil during their prom photos - that would be great.
And now the police are investigating, the high school is investigating, and the father who took the photo is apologizing.
There's your white privilege.
There's your male privilege.
The boys have joined the Duke lacrosse team and Brett Kavanaugh's boofing brothers in being unfairly maligned.
The new rule is if you are a white male, do not raise your arm.
Kevin Vodak, the president of the Baraboo school board, said
, "The photo has shaken to the core my personal belief of the process that we as a community and as a school district have made to be tolerant, inclusive, accepting and admitting of all of those who are different from ourselves."
Literally shaking, eh?
In 21st century America, race relations have deteriorated to the point where we assume all white people are Nazis, until proven otherwise. Especially males.
###