President Trump is the Great Clarifier who shows people for whom they are.
At the G7 summit, the globalists tried to treat President Trump as if he worked at Starbucks.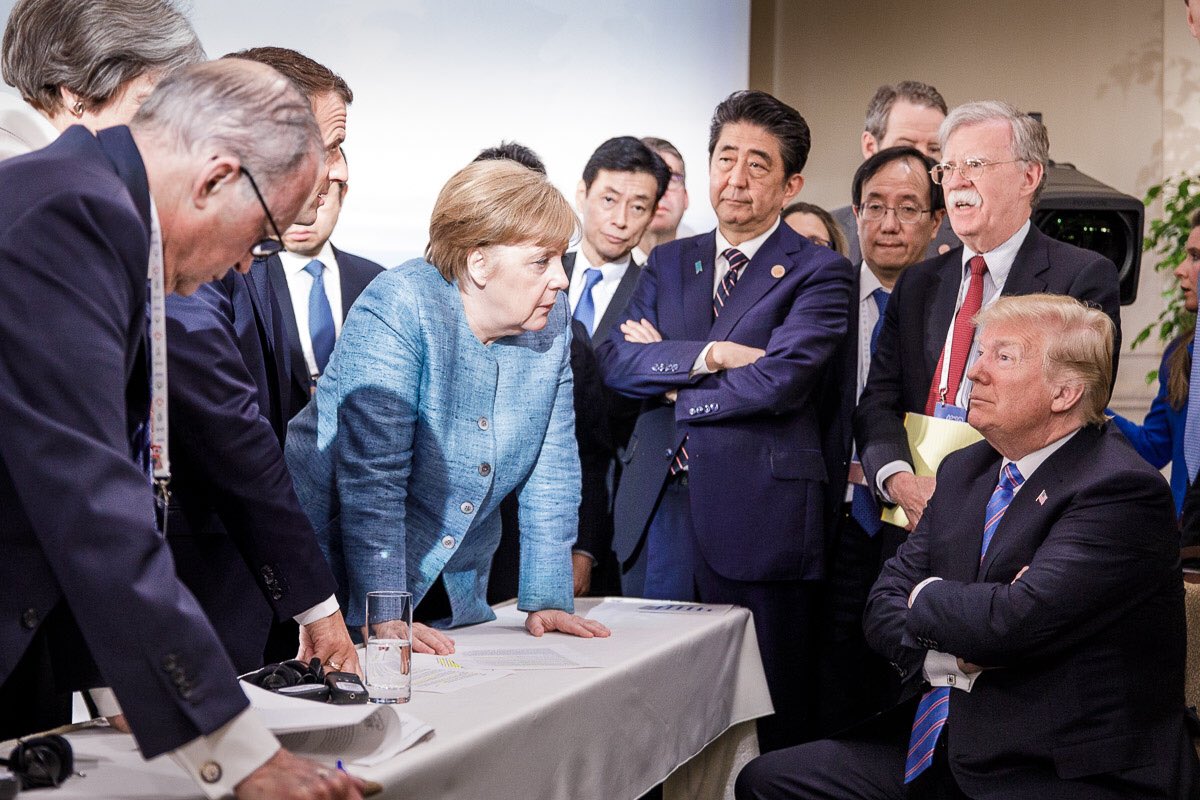 This greatly amused Our President.
As I previously showed
, our economy is larger than the combined economy of the other six nations, despite their having a combined population that is 100 million people larger than ours. Also, their land mass is larger than ours.
Unlike Starbucks, President Trump is not backing down. He will not open America's bathrooms to bums just to appease the cool kids.
President Trump owned the summit.
"President Trump used some hardball negotiating tactics on America's top allies behind the scenes at the G7 meeting, he said Saturday – threatening to cut them off from the massive American market if they don't reduce their trade barriers," the New York Post reported.
"At the same time, Trump sought to entice them with the prospect of transforming the group into a completely free-trade zone."
America would win a fair fight, but we do not have that.
You see, all these nations impose protectionist tariffs on the United States. Now they cry foul when we impose ours.
Here is what President Trump said, "That's the way it should be – no tariffs, no barriers and no subsidies. I did suggest it, and I guess they're going to go back to the drawing board and figure it out."
Then President Trump laid down the law: "It's going to stop, or we'll stop trading with them."
The United States buys 14% of the world's exports. Good luck making up that 14% loss of customers by selling to Botswana.
###
Please enjoy my books in paperback and on Kindle.
Trump the Press
covers the nomination.
Trump the Establishment
covers the election.
Fake News Follies of 2017
covers his first year as president.
For autographed copies, write me at
DonSurber@gmail.com