Hillary fell down and went boom.
Again.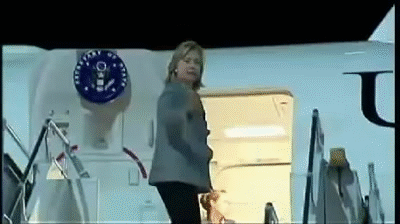 America's Sweetheart sure has a lot of bad luck.
In December, she broke her toe in London.
"I was running down the stairs in heels with a cup of coffee in hand, I was talking over my shoulder and my heel caught and I fell backwards. I tried to get up and it really hurt. I've broken my toe,"
Hillary told the Graham Nortion Show
.
This week, in India, she slipped in the bathtub while staying at the Umaid Bhawan Palace in Jodhpur,
the Daily Mail reported
.
And fractured her right wrist.
Why are all these deplorable things happen to the most beloved woman politician of our lifetime?
It just isn't fair, is it?
Let's appoint a special prosecutor to look into this.