Hats off to John Woodrow Cox and Steven Rich of the Washington Post for calling out multi-billionaire media mogul Michael Bloomberg and his anti-gun front group, Everytown for Gun Safety, for politicizing a tragedy and pumping out garbage statistics.
"No, there haven't been 18 school shootings in 2018. That number is flat wrong," the headline to their local story said. I do not link pay walls unless they share the lot.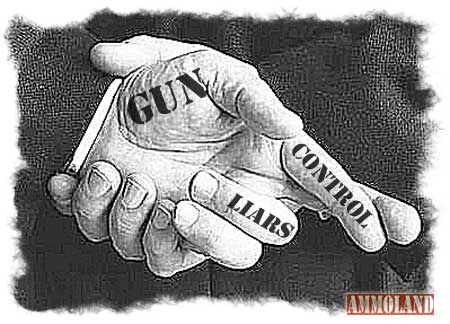 Bloomberg's organization tweeted shortly after the shooting at Marjory Stoneman Douglas High in Florida, "This is the 18th school shooting in the U.S. in 2018."
Anti-Second Amendment people did not bother to verify this.
Cox and Rich, local reporters for the Washington Post, did.
"Everytown has long inflated its total by including incidents of gunfire that are not really school shootings. Take, for example, what it counts as the year's first: On the afternoon of Jan. 3, a 31-year-old man who had parked outside a Michigan elementary school called police to say he was armed and suicidal. Several hours later, he killed himself. The school, however, had been closed for seven months. There were no teachers. There were no student," they wrote.
They also gave both sides of the story, allowing the group to respond.
"Sarah Tofte, Everytown's research director, calls the definition 'crystal clear,' noting that 'every time a gun is discharged on school grounds it shatters the sense of safety' for students, parents and the community," Cox and Rich reported.
As good as their journalism was, the pair could not finish their story without showing their own bias.
"The figures matter because gun-control activists use them as evidence in their fight for bans on assault weapons, stricter background checks and other legislation. Gun-rights groups seize on the faults in the data to undermine those arguments and, similarly, present skewed figures of their own." the pair wrote.
So the real problem is not that the anti-gun people flat-out lied, but that is protectors of the Second Amendment will use this falsehood against the anti-Second Amendment group.
I wish Cox and Rich had kept their opinions to themselves.
In their next paragraph, they told two whoppers of its own.
"Gun violence is a crisis in America, especially for children, and a huge number — one that needs no exaggeration — have been affected by school shootings. An ongoing Washington Post analysis has found that more than 150,000 students attending at least 170 primary or secondary schools have experienced a shooting on campus since the Columbine High School massacre in 1999," they wrote.
1. Gun deaths are at a low not seen since the 1960s.
2. There are 98,000 public schools in America and 33,000 private ones teaching with enrollments topping 50 million. It has been 19 years since Columbine. That means on average less than 10 out of 131,000 schools experiences a shooting in a school year.
@@@
From
Leslie Eastman's review at Legal Insurrection
:
Surber, a recovering journalist with over 30 years of experience, has been cataloging the #FakeNews that has been regularly offered as serious analysis of President Donald Trump's actions, policies, and opinions. He has brought his enormous collection together in the longest, most serious book he has yet written: Fake News Follies 2017.
"Fake News Follies of 2017" is
available on Kindle
and
in paperback
.
Autographed copies are available. Email me at
DonSurber@GMail.com
for details. I am including a "director's cut." I'll email you back the original Chapter 1 that I cut because while the chapter was amusing, it really had nothing to do with the "Fake News Follies of 2017."
Ben Garrison did the cover and I am so happy with it. I told him what the book was about, sent him a copy of the manuscript, and he came up with a perfect cover. I am so pleased.