"Prominent Republican Donor Issues Ultimatum on Assault Weapons" blared the headline in the New York Times. (Not linked because it is a pay wall.)
That fat-cat-calls-the-shots crap may work in the Democratic Party but in Trump's party, the people call the shots -- not
Rich Uncle Pennybags
.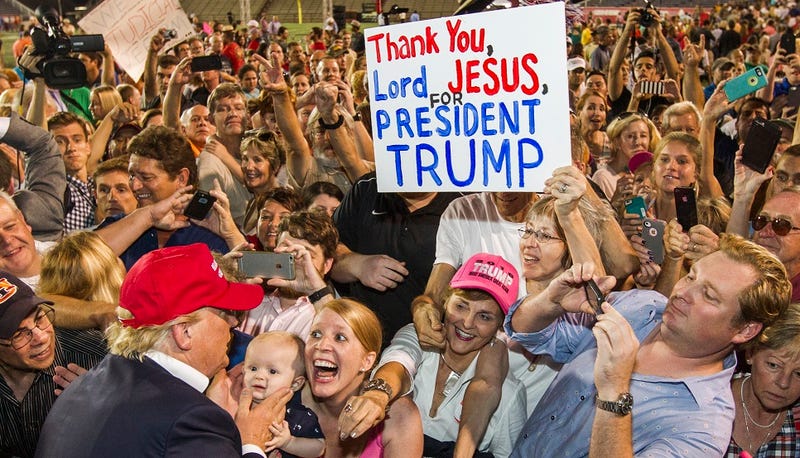 The guy in the red hat is the only Prominent Trump Donor who matters.
Donald John Trump won despite this particular "Prominent Republican Donor," Al Hoffman Jr.
Hoffman is a real estate magnate in Florida who sided with Hillary and opposed Trump's election.
"We're headed for destruction. I just hope we can find a group of conservatives and moderates who are rational thinkers to re-establish the party," Hoffman told the Times in August 2016.
Hoffman wrote a piece in USA Today on April 5, 2016: "Big donors can save democracy from Donald Trump."
Really?
He wanted to save democracy from people electing people that a "Prominent Republican Donor" decides is not worthy?
In his piece, Hoffman admitted: "Are mega-donors without sin? Of course not. Raising seven figures for a candidate grants you access that the average voter will never see. This unfairness has been a source of major voter ire this cycle. Injustice makes people angry. And it is angry voters who have been pulling levers for Trump."
Hoffman got the Portuguese ambassadorship from George Walker Bush.
In 2016, the big money went to Hillary. She collected a billion from big donors.
Trump put up $66 million of his own money, collected a record amount of small donations as well as big ones, and spent half as much as she did.
He won.
But Trump winning without Hoffman did not stop Hoffman from issuing an ultimatum.
"I will not write another check unless they all support a ban on assault weapons. Enough is enough!" Hoffman wrote his congressman.
Um, the ban expired on President George Walker Bush's watch.
The assault weapons ban did not prevent Columbine.
Hoffman said the Republicans are beholden to the National Rifle Association.
I prefer they cater to a group of 5 million people than one man who writes a check for $5 million.
@@@
From
Leslie Eastman's review at Legal Insurrection
:
Surber, a recovering journalist with over 30 years of experience, has been cataloging the #FakeNews that has been regularly offered as serious analysis of President Donald Trump's actions, policies, and opinions. He has brought his enormous collection together in the longest, most serious book he has yet written: Fake News Follies 2017.
"Fake News Follies of 2017" is
available on Kindle
and
in paperback
.
Autographed copies are available. Email me at
DonSurber@GMail.com
for details. I am including a "director's cut." I'll email you back the original Chapter 1 that I cut because while the chapter was amusing, it really had nothing to do with the "Fake News Follies of 2017."
Ben Garrison did the cover and I am so happy with it. I told him what the book was about, sent him a copy of the manuscript, and he came up with a perfect cover. I am so pleased.