Today is George Washington's Birthday, a federal holiday that is never held on his actual birthday (February 22) as it will never be the third Monday in February. This is how close-enough-for-government-work works.
People call it Presidents Day.
Last year, the forces of evil who opposed a peaceful transition of power protested the very idea that the American people elected Donald Trump president. These nasty people held a Not My President Day.
But he is our president.
And Hillary Clinton is not our president. And I am glad. She is a corrupt and crooked politician who belongs in prison for accepting foreign bribes laundered as donations to her Fake Charity. No one dared bring up the emoluments clause when she was secretary of state.
But she is not our president -- or our first lady or even our problem.
You know who else is not our president? Bernie Sanders, another crook whose wife looted the university she presided over. They should share a jail cell.
You know who else is not our president? Creepy Joe Biden who likes to run his hands over little girls and an occasional boy.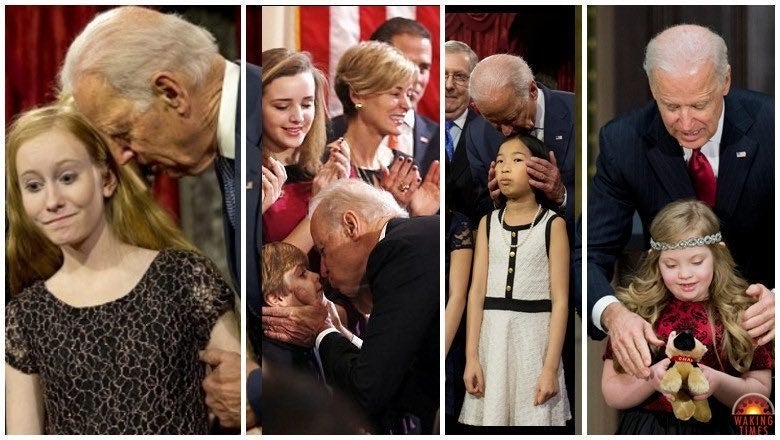 You know who else is not our president? Jill Stein, who collected more money after the election than she did before the election, as she did Hillary's bidding in demanding recounts in three states. It was an exercise not only in futility but stupidity. Stein is just another rent-to-own politician. Her hopeless campaigns for president earn her a good living. The hours are good, you meet a lot of interesting people, and you travel a lot,
as Woody Allen said
.
You know who else is not our president? John Kerry who said the biggest national security threat is global warming. Someone tell this fool how photosynthesis works.
So Donald Trump may not have been your first selection, or your 21st, or maybe you even voted for Hillary.
But be glad that Donald Trump is the president. He may be noisy but at least he's not corrupt, a crook, or creepy.
And he gets stuff done.
@@@
From
Leslie Eastman's review at Legal Insurrection
:
Surber, a recovering journalist with over 30 years of experience, has been cataloging the #FakeNews that has been regularly offered as serious analysis of President Donald Trump's actions, policies, and opinions. He has brought his enormous collection together in the longest, most serious book he has yet written: Fake News Follies of 2017.
Fake News Follies of 2017
is
available on Kindle
and
in paperback
.
Autographed copies are available. Email me at
DonSurber@GMail.com
for details. I am including a "director's cut." I will give you the original Chapter 1 that I cut because while the chapter was amusing, it really had nothing to do with the
Fake News Follies of 2017
.