Because he tweets with good humor, we tend to take Justice Don Willett less seriously than we ought to. When President Trump put Willett on his short list of Supreme Court candidates, some thought it was because Dum-Dum Donald was enraptured by his tweets. Ah, the comical superficiality of all those deep thinkers in Never Trump Land.
But Justice Willett already had impressed both senators from Texas and the Heritage Foundation.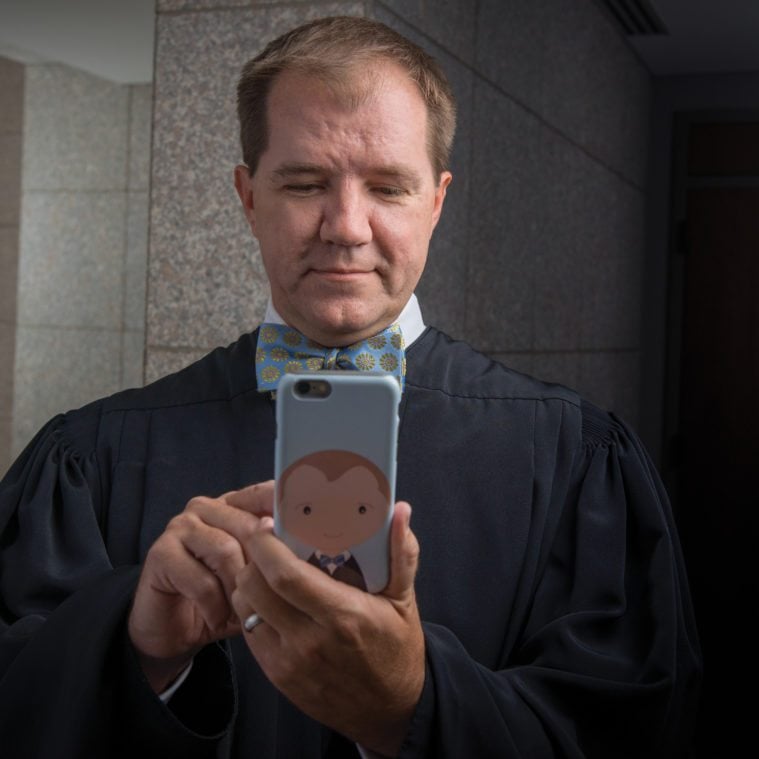 When slots opened on the Fifth Circuit Court of Appeals, Willett was a natural choice. This week, the Senate will vote on his appointment.
Mitch McConnell said:
"His story is an inspirational one. Adopted at a young age and raised by a widowed mother in a town of 32 people, he was the first person in his family to graduate high school. As our colleague Senator Cornyn said at the Senate Judiciary Committee's hearing, Justice Willet's life '[reflects] the best of Texas, and the best of America.' From these humble beginnings, Justice Willett has led a remarkable career.
"After graduating from the Duke School of Law, he clerked for Judge Jerre Williams of the Fifth Circuit Court of Appeals, the panel he has now been nominated to join. He spent a short time in private practice before entering public service in then-Governor George W. Bush's Administration as a legal and policy advisor. When President Bush entered the White House, Justice Willett joined him as the Special Assistant to the President. In that role, he helped shape the domestic legal policy of the Bush Administration, especially in the president's efforts to increase charitable activities in neighborhoods across the nation.
"The next year, he became the Deputy Assistant Attorney General in the Justice Department's Office of Legal Policy. There he oversaw both civil and criminal policy initiatives, including what became the PROTECT Act of 2003, which increased law enforcement's ability to prevent and prosecute violent crimes against children. Afterward, Justice Willett returned to Texas to serve as the Deputy Attorney General for Legal Counsel. As the top legal aide to then-Attorney General Greg Abbott, he advised the office on a wide variety of legal matters."
When Justice Priscilla Owen left the Texas Supreme Court to take a seat on the Fifth Circuit, Governor Perry appointed Willett to the Texas court. Willett won the election and then was re-elected in 2012.
But as remarkable and inspiring as Willett's story is, he is not the hero of the day.
His mama is.
Two years ago, he wrote on Facebook:
My sainted mom — Doris Marie Willett — turns 85 years young today!
Widowed young & without a high school diploma, Mom waited tables for 55 years. She's truly the embodiment of grit, fortitude, and sacrifice.
I would say she taught him more than his professors at Baylor and Duke, or the fine people he worked for -- Judge Williams and now-Governor Abbott in particular.
Willett is a man who rose from humble beginnings, and who remains humble. I credit his mother. She sure seems like a saint.
The moral of the story: Tip generously. You may be helping a mother raise a judge.
@@@
Please enjoy my two books about the press and how it missed the rise of Donald Trump.
The first was "
Trump the Press
," which covered his nomination.
The second was "
Trump the Establishment
," which covered his election.
To order autographed copies, write
DonSurber@GMail.com
.
Friend me on
Facebook
.
Follow me on
Twitter
.
As always, Make America Great Again.