President Trump may be a genius and wizard-level master persuader as
Scott Adams claims
. He may even be able to play 8th dimensional chess underwater in outer space, as the folks at
Reddit_The_Donald
say of their god emperor.
But to beat the Democratic Party and the media on their own turf, The Donald does not need super powers. He just needs common sense and confidence.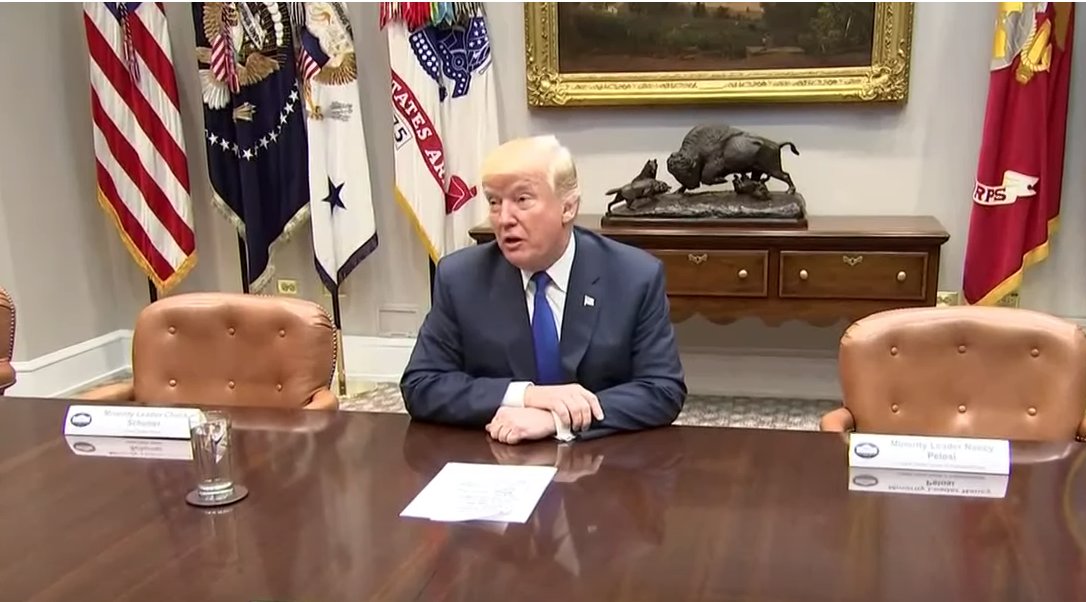 Consider his latest adventure. He invited Pelosi and Schumer to the White House for a serious discussion on the budget. Then he insulted Fauxcahontas Warren, and they decided to boycott the meeting.
This was bad optics for Nancy and Chuck.
By the way, Trump calls Warren Pocahontas instead of Fauxcahontas because the latter is too complicated. In print, it looks OK because most people know Faux means fake.
But it sounds like Foe-cahontas.
Pocahontas works because it mocks her claim to be an Indian, which she is not. Someone once said a Jeep Cherokee is more Indian than she is.
Trump is beating the politicians and the media for two reasons.
He knows who he is, and whom he is dealing with.
They don't know who they are or who he is.
They think they are smarter and morally superior. That is because they went to college and believed everything their Marxist professors said. America is genocidal, blah, blah, blah. Why some of them even believe that the Constitution was written to protect slavery.
They see themselves as so morally superior that as feminists they can get away with crude treatment of women. In fact, male liberals feel the right to treat conservative women in the most sexist way. The women are worse.
Azealia Banks called for raping Sarah Palin
.
They see Trump as a stupid conman, and his supporters as irredeemably deplorable. Human trash. It's like 19th century Victorian intellectuals looking at coolies.
Liberals in politics and the media follow his tweets like cats chasing a laser dot.
This isn't complicated because he is up against parrots, not thinkers.
Anti-capitalist parrots at that.
@@@
Please enjoy my two books about the press and how it missed the rise of Donald Trump.
The first was "
Trump the Press
," which covered his nomination.
The second was "
Trump the Establishment
," which covered his election.
To order autographed copies, write
DonSurber@GMail.com
.