Donald Trump aborted his 2000 Reform Party bid because the party started by H. Ross Perot had attracted the crazies.
''So the Reform Party now includes a Klansman, Mr. Duke, a neo-Nazi, Mr. Buchanan, and a communist, Ms. Fulani. This is not company I wish to keep.'' -- Donald Trump, February 14, 2000.
Trump has turned the Republican Party into the Reform Party -- attracting millions of small donors who had it with Washington.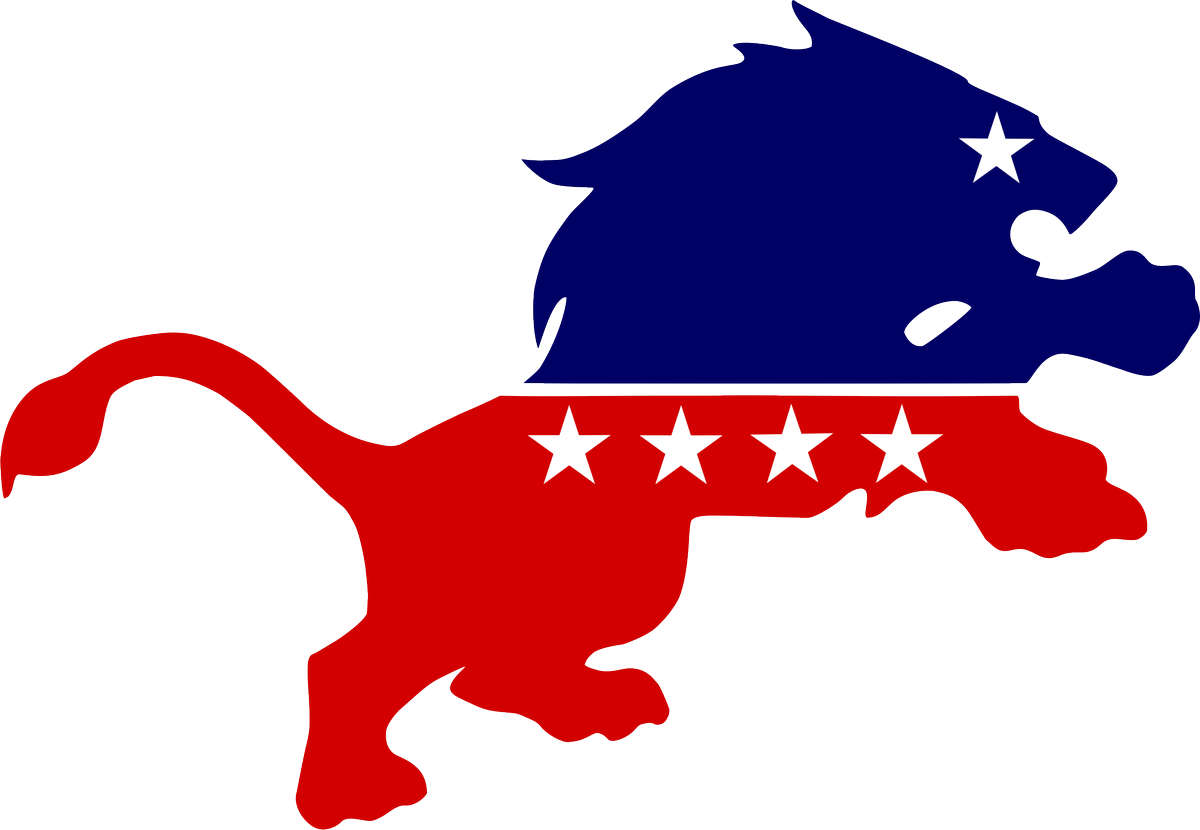 Trump figured something out about a third-party candidacy. It only works if you are a Republican or a Democrat. He chose Republicans because unlike Democrats, they are not fascist.
Republicans are cool with his takeover. They like winning.
And Trump is cool with them. He likes winning, too.
While the press likes to pretend there is a civil war going on, the situation is normal. John McCain, Susan Collins and Frank Murkowski's daughter trash Republicans all the time.
Trump shoves back, of course.
But he also golfed with Lindsey Graham on Monday.
Shot 73
.
Then on the second hole....
President Trump has every reason to be ticked at Republicans. He is, but he also realizes there is little he can do to force Congress to do its job.
So, he is doing his.
While the Obamacare repeal and tax reform go nowhere, President Trump is starting work on the wall, deporting gangbangers, decimating the Islamic State, rolling back bad regulations, appointing conservative judges, and doing everything else those Think Tankers said conservatives should do. His presidency is the best since Reagan. No question. And that is with very little help from the Republican Congress.
People notice.
They are with him.
From Keith Koffler
:
Follow the money. Because, even though Democrats don't like it, money is speech. It speaks louder than words. And those who believe in something put their money where their mouth is.
As they say.
If you want evidence that President Trump's populist revolution has made the Republican Party the party of the people, look no further than the money. The donations.
An excellent but, of course, little-noted article by Matea Gold of the Washington Post reports that small-dollar donations – defined as $200 or less – to the Republican Party this year have vastly outpaced such giving to the Democrats.
Bu, bu, but Alabama!
People get Alabama. Trump did McConnell a favor to try to win him over by backing Luther Strange. Most Trump supporters said that's nice, and voted for Roy Moore.
Donald Trump is the best thing to happen to American politics since Reagan. He made fools of the big money donors. They spent $1.2 billion and all they got was an "I'm With Her" T-shirt. No ambassadorship. No tax subsidy. No night in the Lincoln Bedroom. Just a T-shirt.
Oh, and for $17.42 more,
they can get her book of excuses
.
Trump has her donors on the run. Harvey Weinstein is on his way to Europe for rehab -- and to duck being served a subpoena.
The people rose and rebelled. The press ordered us to vote for her. She had 243 newspaper endorsements. He had 20.
Hahaha.
I spent 27 years cranking out editorials. The power of the press is all blue smoke and mirrors.
Now the concern trolls in the columns say this is not your grandfather's Republican Party.
Damned straight.
***
Please enjoy my books on how the press bungled the 2016 election.
Caution: Readers occasionally may laugh out loud at the media as they read this account of Trump's election.
It is available
on Kindle
, and
in paperback
.
Caution: Readers occasionally may laugh out loud at the media as they read this account of Trump's nomination.
It is available
on Kindle
, and
in paperback
.
Autographed copies of both books are available by writing me at
DonSurber@GMail.com
Please follow me on
Twitter
.
Friend me on Facebook.