From the stuffy Wall Street Journal's opinion pages:
Trump Agonistes
Surprise, he didn't run his campaign any smarter than his government.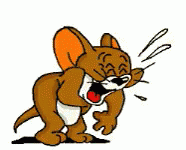 Hahahaha.
Trump ran his campaign so lousy that he beat the candidate that the Wall Street Journal's own deputy editorial page editor wanted to win all 50 states and D.C. too.
President Donald Trump the First spent half as much money and won.
And another thing, what in the heck does the Wall Street Journal think is wrong with the way President Trump runs the government?
That is an opinion without facts.
President Trump has signed 37 executive orders that among other things protect fracking, coal-mining, and raising chickens without fear of the EPA shutting you down because rainwater drains off your land.
He signed 14 congressional acts that roll back last-minute regulations by Obama.
He has appointed Cabinet secretaries and allowed them to do their jobs with little interference. They can even disagree with him publicly.
In other words, as president, Trump has done everything the Wall Street Journal said it wanted a president to do.
Said.
Trump is not a politician -- but he beat them all, didn't he?
The Journal bitched when President-elect Trump got companies to commit to more manufacturing jobs in America.
The Wall Street Journal is a shell of its former self.
Sir Rupert Murdoch and his editorial board at the wall Street Journal have inhaled too much globalism.
From the Journal:
Many decisions by the Trump-for-president campaign were ill-advised. Certainly that goes for a meeting between the president's son and a Russian lawyer who claimed to have dirt on Hillary Clinton but was really trying to get her foot in the door to lobby the Republican nominee against the Magnitsky Act.
The Washington Post celebrates the latest revelation as a "grave new set of facts." Maybe this really is the beginning of the end, but an awful lot depends on the email bluster of a former British tabloid journalist who apparently was the go-between.
Before keeling over, remember what else was going on at the time. The U.S. media even then were getting ready to pour considerable resources into trying to corroborate lurid "Trump Dossier" accusations explicitly attributed by the dossier's author to Russian intelligence, and assembled at the expense of Republican and Democratic opponents of Mr. Trump.
A lot of what you're seeing is just naked political warfare, at which Team Trump is failing badly, in fact getting buried.
Who does the Wall Street Journal think it is fooling by running this tripe about Trump's campaign and governance that editorial writer Holman W. Jenkins Jr. wrote?
Did nobody say, hey look, kid, Trump ran against a well-liked incumbent's party, an opponent who spent twice as much money, and the press -- and he still beat us. Maybe -- just maybe -- he is as good at politics and running the government as he is at building resorts, writing books, and making TV shows.
But no.
The once prestigious Wall Street Journal has a joke editorial board that learned nothing from 2016 when it was wrong about the primaries, the nomination, and the election.
Since the election every single nonsensical, foolish, Russian conspiracy has fallen apart and yet, the Wall Street Journal doubles down on the latest batch of drivel.
Where are the urinating hookers?
Magnitsky Act? Sounds like the Emoluments Clause, anti-nepotism laws, the Logan Act, and all those other straws the media grasped.
With the publication of this piece, the Journal on Wednesday leaped right into impeachment, as he ended it:
Yesterday, Democratic and news media types were already pronouncing the verdict treason. We can't resist ending with Mr. Rich's 1974 quote from Elizabeth Drew about Nixon, which applies as much to some of Mr. Trump's critics today: "There was no one to challenge his assumptions, to set him straight in his confusion of political opponents with enemies. He didn't recognize boundaries. He never learned to observe limits—anything went."
Seriously, they think they can remove Donald Trump from the presidency and people in 30 states won't object?
The nakedness of their desperate attempts overturn the 2016 election alone dooms their effort.
President Trump and his progeny should take this craziness serious, but the rest of us peons don't have to.
He ran his campaign like he runs his government. Quite well.
Caution: Readers occasionally may laugh out loud at the media as they read this account of Trump's election.
It is available
on Kindle
, and
in paperback
.
Caution: Readers occasionally may laugh out loud at the media as they read this account of Trump's nomination.
It is available
on Kindle
, and
in paperback
.
Autographed copies of both books are available by writing me at
DonSurber@GMail.com
Please follow me on
Twitter
.
Friend me on Facebook.