Always concerned about the business climate in Florida, the New York Daily News reported on March 6:
President Trump's Mar-a-Lago visits hurting local businesses, city requests reimbursement for security costs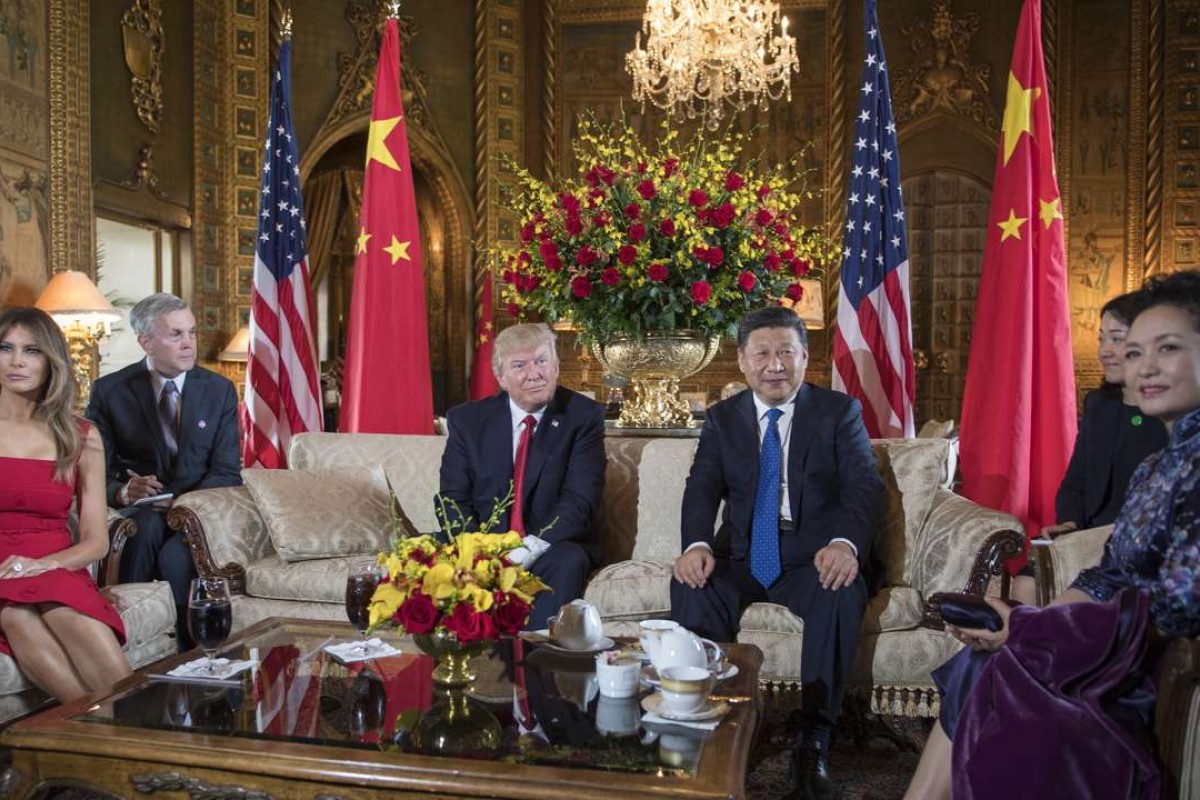 Oh no! How dare President Trump use as a winter retreat the resort that Margaret Merriweather Post once bequeathed to the United States to use as a winter retreat for presidents!
From the story
:
The Republican President has made four visits to his Florida estate in the few months he has been in office and local business owners said it's costing them thousands, NBC News reported.
The owner of Southern Helicopters told the news station his choppers are grounded every time Trump arrives in the area.
"We are basically going broke," he said. "We were not expecting to come down almost every weekend."
The story cited similar Trump-is-destroying-Palm Beach stories by NBC and the Washington Post.
One month later, Xi Jinping of China visits President Trump at Mar-a-Lago.
From CNBC
:
Why Xi's visit to Trump's Florida estate could spark Mar-a-Lago mania
Chinese President Xi Jinping's visit to Mar-a-Lago will boost the already surging interest in Florida among Chinese homebuyers, according to the CEO of an international property portal in China.
The spotlight on President Donald Trump's club — which has an annual membership fee of $200,000 — has transformed Mar-a-Lago into a status symbol for rich and ambitious Chinese seeking to follow the footsteps of their country's most powerful man, according to Charles Pittar, CEO of Juwai.com.
Xi's visit, he said, sends a strong message to China's domestic audience that Mar-a-Lago is a "wonderful" destination in which they should have confidence.
"Historically, Los Angeles and New York have been the mainstays of (Chinese) demand," Pittar said, adding that Florida is quickly taking the spotlight, spurring on a Mar-a-Lago mania.
Juwai.com's database, which calculates the number of inquiries as buyer interest, shows a 62.5 percent jump of Florida property inquiries from Chinese buyers in 2016 compared to 2015, and a 48 percent rise from 2014 to 2015.
Wait, I interrupt this post for a report by USA Today
:
No Big Macs on the menu for Xi visit
PALM BEACH, Fla. — When President Barack Obama hosted a state dinner for Chinese President Xi Jinping in 2015, then-candidate Donald Trump promised there would be no such extravagance for the Chinese leader when he became president.
"I would not be throwing him a dinner. I would get him a McDonald's hamburger and say we've got to get down to work because you can't continue to devalue (the Chinese currency)," Trump told Fox News' Bill O'Reilly. "I would give them probably a double-sized Big Mac."
From CNN
:
Trump hosts Xi Jinping: No Big Macs on the menu
From Politico
:
Trump offers Xi steak, not a Big Mac, at Mar-a-Lago
Donald Trump did not buy Xi a Big Mac.
I repeat: Donald Trump did not buy Xi a Big Mac.
This is not a drill. Please remain calm, and walk in an orderly fashion to the nearest Civil Defense shelter to await further instruction.
Face it, under a Democratic president, the media never is this entertainingly hysterical.
The original."Trump the Press" chronicled and mocked how the media missed Trump's nomination.
It is available
on Kindle
, and
in paperback
.

Then came "Trump the Establishment," covering the election, which again the media missed.
It is available
on Kindle
, and
in paperback
.
Autographed copies of both books are available by writing me at
DonSurber@GMail.com
Please follow me on
Twitter
.
Friend me on
Facebook
.