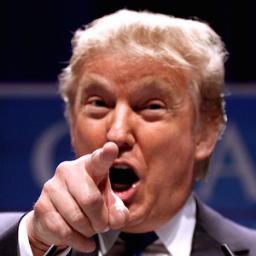 Leftists and their sycophants in the conservative movement -- Jennifer Rubin dismisses Trump supporters as "low IQ" -- have responded to
Trump's Statement on Preventing Muslim Terrorism
with an anger and a hysteria that is self-parody. They lie. They cry. They call names. Bigot. Racist. Unconstitutional. Xenophobic. Islamophobic.
They have yet to make one argument about whether his plan will work. We just had 14 people die and a score or more others get shot under the current plan. Only a fool casts aside unread a plan by a successful individual.
I think so.
First, it is constitutional. President Carter banned Iranian immigrants and deported thousands. The federal government can do that.
What is unconstitutional is the Democratic Party's proposal to ban guns from people on the No Fly list. Being placed on the list is arbitrary, secretive and it cannot be reviewed.
Second, Trump's plan is effective. Foreign Muslim jihadists have entered the nation legally to kill people -- including 19 on September 11, 2001. While there is no guarantee that homegrown Muslim terrorists will kill, this would reduce the influx of more evil.
The Democratic Party's plan to ban gun sales to the No Fly list is ineffective. No jihadist on the No Fly list purchased a gun to kill anyone. The San Bernardino jihadists flew without anyone batting an eye.
Third, if it is constitutional and effective, why do people hate the plan so much?
Because it is constitutional and effective. Liberals see terrorism as an opportunity to expand government (Homeland Security).
Republicans are too afraid of being called racist or xenophobic or some other name to take on the enemy.
Between the two parties there are 18 people running for president.
Trump is running for commander in chief.
It's all about simply hating Trump. I bet if he came out tomorrow and said he'd abolish the IRS on day one, GOPe types would yell and scream

— FrontTowardEnemy (@KetchupDoritos) December 9, 2015