The language police pulled Stephen Miller over for saying "cosmopolitan bias."
That's the new C-word.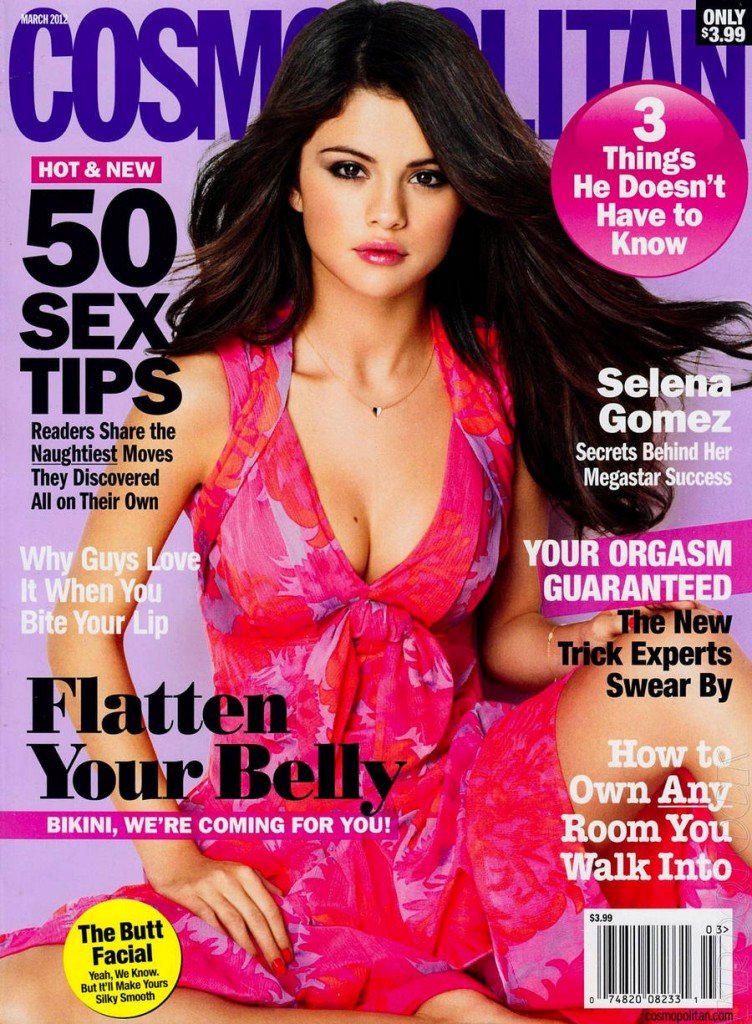 The quote was from Stephen Miller who put Jim Acosta of CNN in his place at Wednesday's Whie House press briefing:
"Jim, actually, I have to honestly say, I am shocked at your statement that you think that only people from Great Britain and Australia would know English. This actually -- it reveals your cosmopolitan bias to a shocking degree, that, in your mind -- no, this is an amazing -- this is an amazing moment. This is an amazing moment."
To the rescue came Jeff Greenfield, an old hand at CNN.
He wrote in Politico
:
The Ugly History of Stephen Miller's 'Cosmopolitan' Epithet.
Surprise, surprise — the insult has its roots in Soviet anti-Semitism
Whoa.
Who knew that a fashion/sex magazine was really a communist front like that.
And an anti-Semitic one at that.
From Greenfield:
So what is a "cosmopolitan"? It's a cousin to "elitist," but with a more sinister undertone. It's a way of branding people or movements that are unmoored to the traditions and beliefs of a nation, and identify more with like-minded people regardless of their nationality. (In this sense, the revolutionary pamphleteer Thomas Paine might have been an early American cosmopolitan, when he declared: "The world is my country; all mankind are my brethren, and to do good is my religion."). In the eyes of their foes, "cosmopolitans" tend to cluster in the universities, the arts and in urban centers, where familiarity with diversity makes for a high comfort level with "untraditional" ideas and lives.
For a nationalist, these are fighting words. Your country is your country; your fellow citizens are your brethren; and your country's traditions — religious and otherwise — should be yours. A nation whose people — especially influential people — develop other ties undermine national strength, and must be repudiated.
One reason why "cosmopolitan" is an unnerving term is that it was the key to an attempt by Soviet dictator Josef Stalin to purge the culture of dissident voices. In a 1946 speech, he deplored works in which "the positive Soviet hero is derided and inferior before all things foreign and cosmopolitanism that we all fought against from the time of Lenin, characteristic of the political leftovers, is many times applauded." It was part of a years long campaigned aimed at writers, theater critics, scientists and others who were connected with "bourgeois Western influences." Not so incidentally, many of these "cosmopolitans" were Jewish, and official Soviet propaganda for a time devoted significant energy into "unmasking" the Jewish identities of writers who published under pseudonyms.
That is what we have passing as the news media today.
CNN and most of the media are a bunch of losers no longer trusted by America concocting all sorts of weird conspiracies to comfort them as they deny the reality: They lost last November.
Greenfield cannot argue the facts -- Acosta was out of line at the press conference, and 100 percent wrong.
And so Greenfield smeared the man who showed Acosta for the showboat he is as a neo-Nazi communist. That's plain wrong.
Speaking of unmasking, that is what the Democratic Party did when it was in charge of national security. It unmasked its political opponents whom it spied upon.
Dishonest.
I expected better of Greenfield than smearing an honest man.
But one thing I have learned in the past two years is President Trump is an eye-opener. He exposes the liars and phonies.
Or rather, the phonies are exposing themselves.
Oh wait. Phonies -- the Ph-word -- may be dog whistle Islamophobia from Vlad the Impaler's 15th century Transylvania.
Caution: Readers occasionally may laugh out loud at the media as they read this account of Trump's election.
It is available
on Kindle
, and
in paperback
.
Caution: Readers occasionally may laugh out loud at the media as they read this account of Trump's nomination.
It is available
on Kindle
, and
in paperback
.
Autographed copies of both books are available by writing me at
DonSurber@GMail.com
Please follow me on
Twitter
.
Friend me on Facebook.