Decades before he established the journalism awards that bear his name, Joseph Pulitzer
purchased the bankrupt St. Louis Dispatch and merged it with his St. Louis Evening Post, forming the St. Louis Post-Dispatch, a once highly venerated newspaper that today is a heaping pile of hypocrisy.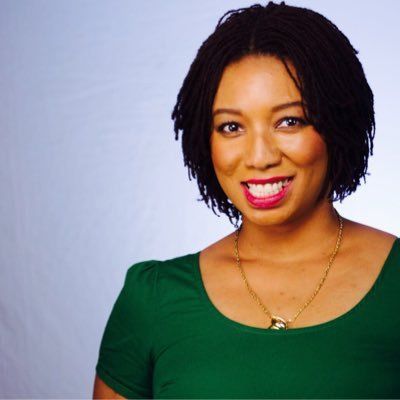 Stacy Washington
Far from standing up for a free press and the ideals of Joseph Pulitzer, the newspaper caved to pressure from well-organized Marxists and fired conservative columnist and radio host Stacy Washington.
Washington had dared defend the National Rifle Association from an attack by Missouri School of Journalism professor emeritus George Kennedy. He placed the association on the same level as the Islamic State.
She cited his bias against private gun ownership as an example of the bias by journalism professors who train their students not on how to be objective reporters but rather how to be social justice warriors.
Washington wrote
:
To further illustrate the ridiculous nature of Kennedy's comparison, when has a member of the NRA ever decapitated, set on fire, tossed from a rooftop or otherwise terrorized another American? The linkage is not only rife with improper context; it is false on its face. Yet the Missourian saw fit to publish it without question, I believe, because it suits the ideological bent of the opinion editor.
This failure to represent the opposing, especially conservative, view is an increasingly apparent deficit in the news reporting apparatus in our country. Republicans seek other news outlets that don't demonize them or compare them to terrorists, simply because they own a gun or support an organization founded to give blacks the right to own guns and use them to defend themselves. The NRA stood in opposition to the Ku Klux Klan. This clarifying historical detail on the founding of the NRA rarely makes it into news media characterizations of the organization.
Kennedy or his fellow travelers apparently did opposition research on her and found that she, shockingly, is a member of the National Rifle Association.
That gave the Marxist editors an excuse to fire her. They maintain that they suspended her, and she quit.
They harrumphed
:
Stacy Washington's column will no longer appear in the St. Louis Post-Dispatch. Her active promotional activities and professional association with the National Rifle Association represented an unacceptable conflict of interest in her most recent column, which resulted in our suspension of her work. Ms. Washington chose to terminate her contract. Columnists are expected to fully disclose conflicts of interest when writing about topics where such a conflict might arise. We apply this standard regardless of the lobbying or advocacy group being written about in a column.
However, Fox News pointed out that was a lie
:
The St. Louis Post-Dispatch asserts that Washington was not suspended for the views expressed in her column, but for failing to disclose her promotional work and professional affiliation with the NRA. Washington has appeared several times as a co-host and commentator on "Cam & Company" on NRA TV and contributed to an NRA documentary in August 2016. However, she has never been paid by the NRA.
The newspaper showed its true colors. Editors fired her for her opinion, not any imaginary conflict of interest.

On November 8, 2016, the American people said, "Trump the Establishment!"
Now read the book that explains how and why the press missed this historic the election.
It is available
on Kindle
, and
in paperback
.
And then read the original, "Trump the Press," which chronicled and mocked how the media missed Trump's nomination.
It is available
on Kindle
, and
in paperback
Autographed copies of both books are available by writing me at
DonSurber@GMail.com
Please follow me on
Twitter
.