The Never Trump crowd prides itself in standing up for principles. But I am wondering just what these principles are. Honesty and fair play cannot be on the list for they laugh and mock those who voted for Trump delegates in March, only to have party hacks appoint Cruz delegates through the back door. They say Cruz is better organized.
So was Al Capone.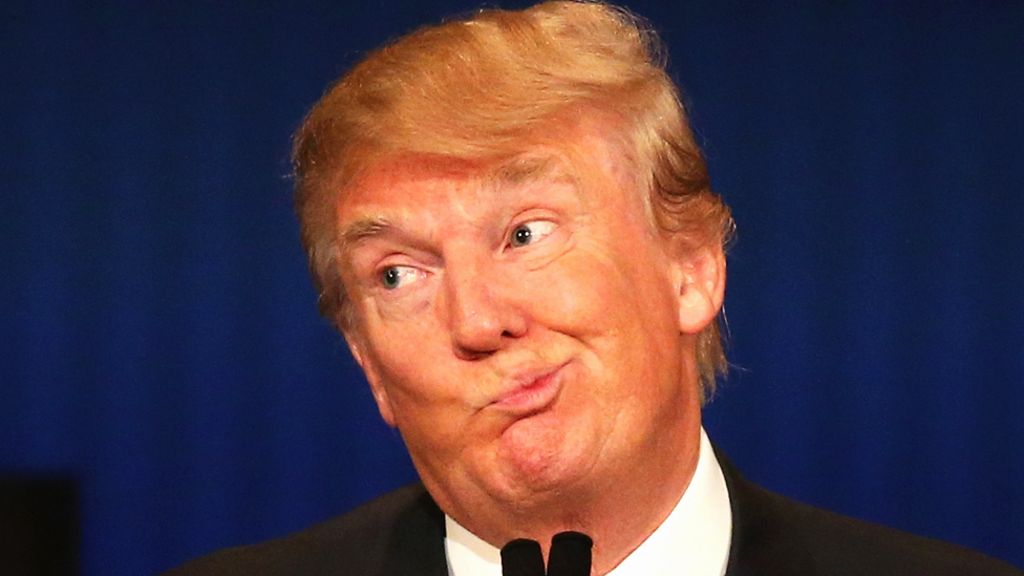 But just what are the grand principles for which they stand? In its "Against Trump" editorial, the National Review failed to mention a single principle.
The closest it came was this
:
Indeed, Trump's politics are those of an averagely well-informed businessman: Washington is full of problems; I am a problem-solver; let me at them. But if you have no familiarity with the relevant details and the levers of power, and no clear principles to guide you, you will, like most tenderfeet, get rolled. Especially if you are, at least by all outward indications, the most poll-obsessed politician in all of American history. Trump has shown no interest in limiting government, in reforming entitlements, or in the Constitution. He floats the idea of massive new taxes on imported goods and threatens to retaliate against companies that do too much manufacturing overseas for his taste. His obsession is with "winning," regardless of the means — a spirit that is anathema to the ordered liberty that conservatives hold dear and that depends for its preservation on limits on government power. The Tea Party represented a revival of an understanding of American greatness in these terms, an understanding to which Trump is tone-deaf at best and implicitly hostile at worst. He appears to believe that the administrative state merely needs a new master, rather than a new dispensation that cuts it down to size and curtails its power.
I could state that Lincoln knew nothing of running a shoeshine stand much less a government, or that Harding's newspaper enterprise failed a few times but he was wise enough to marry wealth. Both were pretty good presidents. The idea that your average well-informed businessman is not good enough to be president is elitist and in error, because it makes capitalism sound easy when capitalism is far more difficult than writing or running for office.
As for limited government, Reagan made the VA a Cabinet position and Bush 43 added a the Department of Homeland Security instead of having the military take over, temporarily, pat-downs at the airport. Law enforcement at the local level has foiled more plots than the feds. Reforming entitlements? Bush 43 added prescription drug coverage to Medicare. Good luck rolling that one back into the tube.
As for free trade, Reagan imposed a 45 percent tariff on Japanese motorcycles on 1983 to save Harley-Davidson.
Saying you are for limited government and free trade and little green apples in the summertime is all very nice but The Donald is for all those things too. Just ask him. When he was a delegate to the 1988 Republican National Convention in New Orleans, he said that (OK, he was silent on little green apples).
The Cruz crowd is a little better at sounding principled. He is for a constitutional government, which implies this one is not.
But of course, this is a constitutional government. All members of Congress, members of the Supreme Court, and both the president and vice president meet the requirements for their office. As far as Obama dodging Congress through executive orders and the like, they all do. Indeed, Cruz has promised to do the same.
Obamacare is constitutional. So is abortion. So is burning the flag. So is Citizens United. Congress has a passive-aggressive relationship with the Supreme Court, letting the latter play the heavy.
For example, in 1875 Congress passed a civil rights act similar to the 1964 act. The Supreme Court struck it down as unconstitutional in 1883 and Congress shrugged its shoulders. Not until after World War II did the United States take up civil rights again. Eisenhower had to sneak three recess appointments to get by the Dixiecrats. But in 1957, Congress passed the first civil rights act since 1883. It cost Republicans the Senate, which they would not regain for 24 years, So you can see the disincentive to tackle big issues. That is what the court is for.
Don't like it? OK, pass a constitutional amendment to reverse Marbury versus Madison.
But saying you are for a constitutional government is like saying you are going to pass an equal pay law. We have had one on the books for 53 years and it works. It is a principle, I suppose, but I don't see where Trump or even Sanders is calling for an unconstitutional government.
Never Trump is about power, not principle. Pure and simple. Republicans said we have 16 excellent candidates and we will let the people select the nominee. The people selected a 17th one. Now the party wants to pick its own. That's the principle: power.
However, the insiders think this is all an insider's game. It is not. People are paying attention. They see an unprincipled power grab.