The author of "The Art Of The Deal" needs to make a couple of deals. After Colorado, it is clear that the Establishment is going to nominate Cruz and sacrifice the 2016 election. The guffaws from the Never Trump crowd shows they are no more conservative than Hillary, whom they will elect.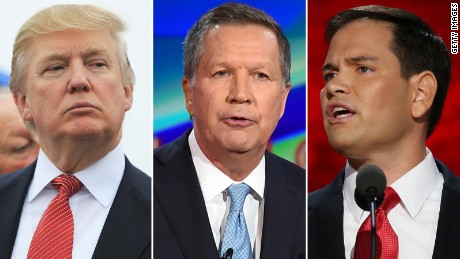 Trump needs 200 delegates quick and John Kasich and Marco Rubio have 314 delegates between them. After picking up 57 delegates in New York next week, another 200 would give him 1,000 delegates and a 400-delegate lead. He would need less than half the remaining delegates.
Before the Republican insiders bleed him dry, The Donald needs to find out what Kasich and Rubio want for those delegates and cut two deals. A Trump-Rubio ticket would mollify elected officials in Washington, who surely have to fear going down with the Cruz ship. Rubio would also ease fears that Trump would go hog wild in the White House. Also, such a move would harken to Reagan picking Bush as his running mate in 1980.
I have no idea what John Kasich wants. Give it to him.
Trump is supposed to be the Great Deal Maker.
OK, it's time for him to deal.
Otherwise, Trump just blew $35 million or to show 45 percent of the party is pissed.
Some of us already knew that.