Apparently implying that having a face full of freckles is a turn off fro anyone in the universe is a call for Social Justice, as managers at Match.com discovered.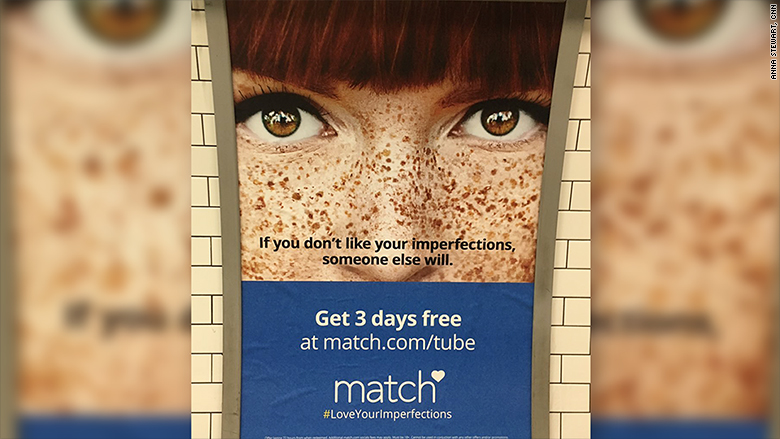 From CNN
:
Dating site Match.com is pulling an ad campaign after receiving a barrage of complaints for suggesting red hair and freckles are "imperfections."
The posters, which sprung up in London tube and train stations Monday, featured a freckly red-haired girl with the caption: "If you don't like your imperfections, someone else will."
Match.com, part of the Match Group that also owns Tinder, issued a public apology but only after members of the public took to twitter to voice their outrage.
Londoner Carrie Hill said: "Perhaps I'm a secret leopard. Or maybe they're coordinates. But my freckles are certainly not 'imperfections'."
Chloe Vinden from South Wales: "Proud to have #freckles, not #imperfection.
Well, those are two people who should provide a nice Date From Hell.