The national polls say if the election were held tomorrow, Hillary would cream The Donald.
Fortunately, the election will not be held for another 8 months. And we know what the polls said 8 months ago: Trump was too hated by Republicans to win even one state.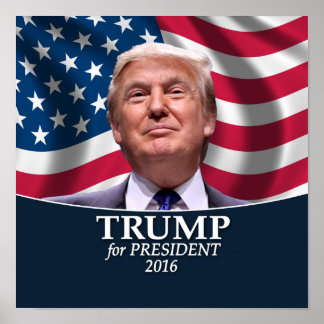 But Super Tuesday was the gully washer that cleared the field. Emerging as
dry as a Steven Wright punchline
was the 2016 nominee, Donald Trump. He took everything except Ted Cruz's home state of Texas, and Oklahoma and Alaska. Good for him. Good for Ted Cruz, too. (And it was nice of Trump to congratulate him.)
The Republican Establishment's boy, Marco Rubio took one state. Minnesota. So did Walter Mondale.
Call him Fritz Rubio.
He should go home but as long as donors are dumb enough to fund him he will spend their money on ads so the consultants can get their cut of the action.
Republicans on Tuesday sealed the deal. Republicans are having their Come To The Donald moments. Chris Christie was first. Then Jeff Sessions. Jan Brewer. Today is supposed to be Rick Scott's turn.
Trump is looking to November and it looks pretty good to him. He brought in enough Democrats and independents to put New Jersey, New York, Massachusetts and Pennsylvania in play. He won nine of the 10 contests east of the Mississippi thus far.
I cannot think of one state that Hillary puts in play. Her task is to hang on to Barack Obama's base. That is it. Now she starts out with 332 Electoral College votes, which is 62 over the minimum. But losing Florida, Iowa, Ohio, and Wisconsin makes it a tie -- 269-269 -- which puts the race in the House, where Congress votes not as individuals but states . Republicans likely will control at least 26 state congressional delegations.
The Donald can let her have those states win by adding New Jersey, New York, Massachusetts and Pennsylvania -- 280 to 258. But after 8 years of Barack Obama, I think he can win all 8 of those states: Florida, Iowa, New Jersey, New York, Massachusetts, Ohio, Pennsylvania, and Wisconsin.
But it is early and I got the general elections in 2008 and 2012 wrong.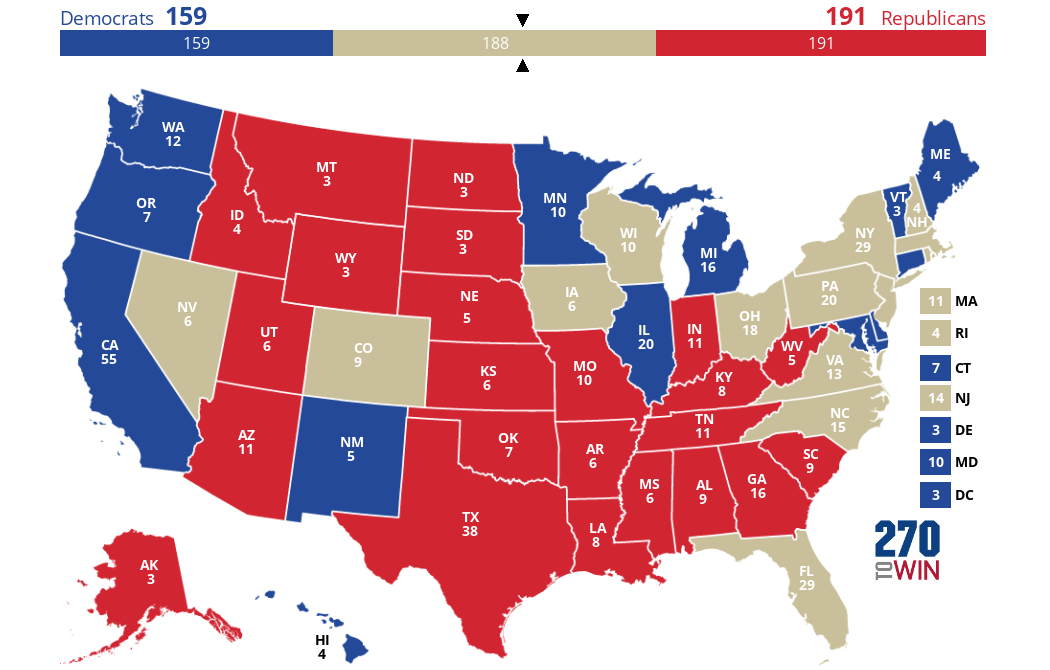 Click the map to create your own at
270toWin.com