The circus on Fox News last night should end the debate season entirely. The Republican National Convention sold 400 of the 450 seats to braying jackasses, and Trump, Rubio and Cruz acted the fool. Kasich stayed out of it. I bailed after 30 minutes.
Life is too short for this nonsense.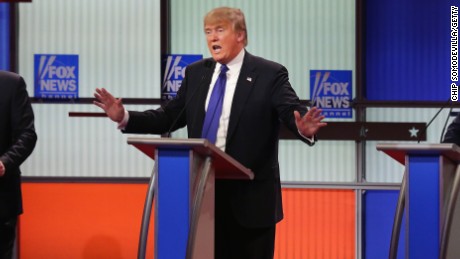 Reince Priebus was supposed to tame this process. He failed. But so did the candidates.
For all of Trump's talk on Tuesday of bringing the party together, he beclowned himself about talking about his dick. Yes, Rubio started it with that small hands crapola, but Trump refused to let it go.
But Mitt Romney set the table for the bad evening with hiss insipid remarks about The Donald earlier on Thursday.
Mitt never attacked Obama personally, but he called Trump a fraud.
Voters will be glad when this is over.
Trump should just end these debates once and for all.
Upside, it did free time for me to work on my post-nomination book. You will love it. Really. When you finish reading it, you will get down on one knee and ask it to marry you. That is how good this book is. Really. I am scrubbing it of all typos and dropped words, and quadruple checking facts. It's fun. You will like it. Serious.
Now to start writing Page 2.