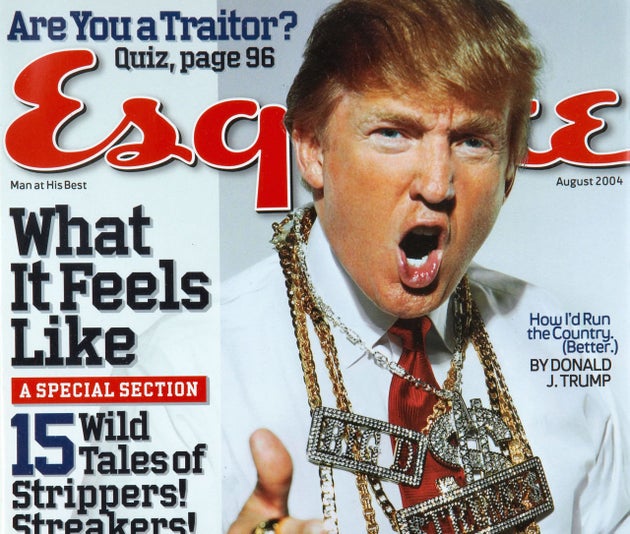 In Saturday night's debate on CBS, Donald Trump said this:
What we want to do, when we want to do it, and how hard do we want to hit? Because we are going to have to hit very, very hard to knock out ISIS. We're going to also have to learn who our allies are. We have allies, so-called allies, we're spending billions and billions of dollars supporting people -- we have no idea who they are in Syria. Do we want to stay that route, or do we want to go and make something with Russia?
I hate to say Iran, but with Russia, because we -- and the Iran deal is one of the worst deals I have ever seen negotiated in my entire life. It's a disgrace that this country negotiated that deal. But very important...
(APPLAUSE)
Not only a disgrace, it's a disgrace and an embarrassment. But very important, who are we fighting with? Who are we fighting for? What are we doing? We have to rebuild our country. But we have to -- I'm the only one on this stage that said, "Do not go into Iraq. Do not attack Iraq." Nobody else on this stage said that. And I said it loud and strong. And I was in the private sector. I wasn't a politician, fortunately.
But I said it, and I said it loud and clear, "You'll destabilize the Middle East." That's exactly what happened. I also said, by the way, four years ago, three years ago, attack the oil, take the wealth away, attack the oil and keep the oil. They didn't listen. They just started that a few months ago.
Now some are saying that Trump never opposed the war.
But this is what he told Esquire magazine in August 2004
:
Look at the war in Iraq and the mess that we're in. I would never have handled it that way. Does anybody really believe that Iraq is going to be a wonderful democracy where people are going to run down to the voting box and gently put in their ballot and the winner is happily going to step up to lead the county? C'mon. Two minutes after we leave, there's going to be a revolution, and the meanest, toughest, smartest, most vicious guy will take over. And he'll have weapons of mass destruction, which Saddam didn't have.
What was the purpose of this whole thing? Hundreds and hundreds of young people killed. And what about the people coming back with no arms and legs? Not to mention the other side. All those Iraqi kids who've been blown to pieces. And it turns out that all of the reasons for the war were blatantly wrong. All this for nothing!
I would have been tougher on terrorism. Bin Laden would have been caught long ago. Tell me, how is it possible that we can't find a guy who's six foot six and supposedly needs a dialysis machine? Can you explain that one to me? We have all out energies focused on one place — where they shouldn't be focused.
When I look at some of the things that happened in government, I can't believe it. Countries that we're protecting are screwing us on oil prices. It's unthinkable. I wouldn't stand for it. How would I handle that? That's what it feels like to be me.
Hindsight is 20/20. Srill it does give a glimpse into his thought process.