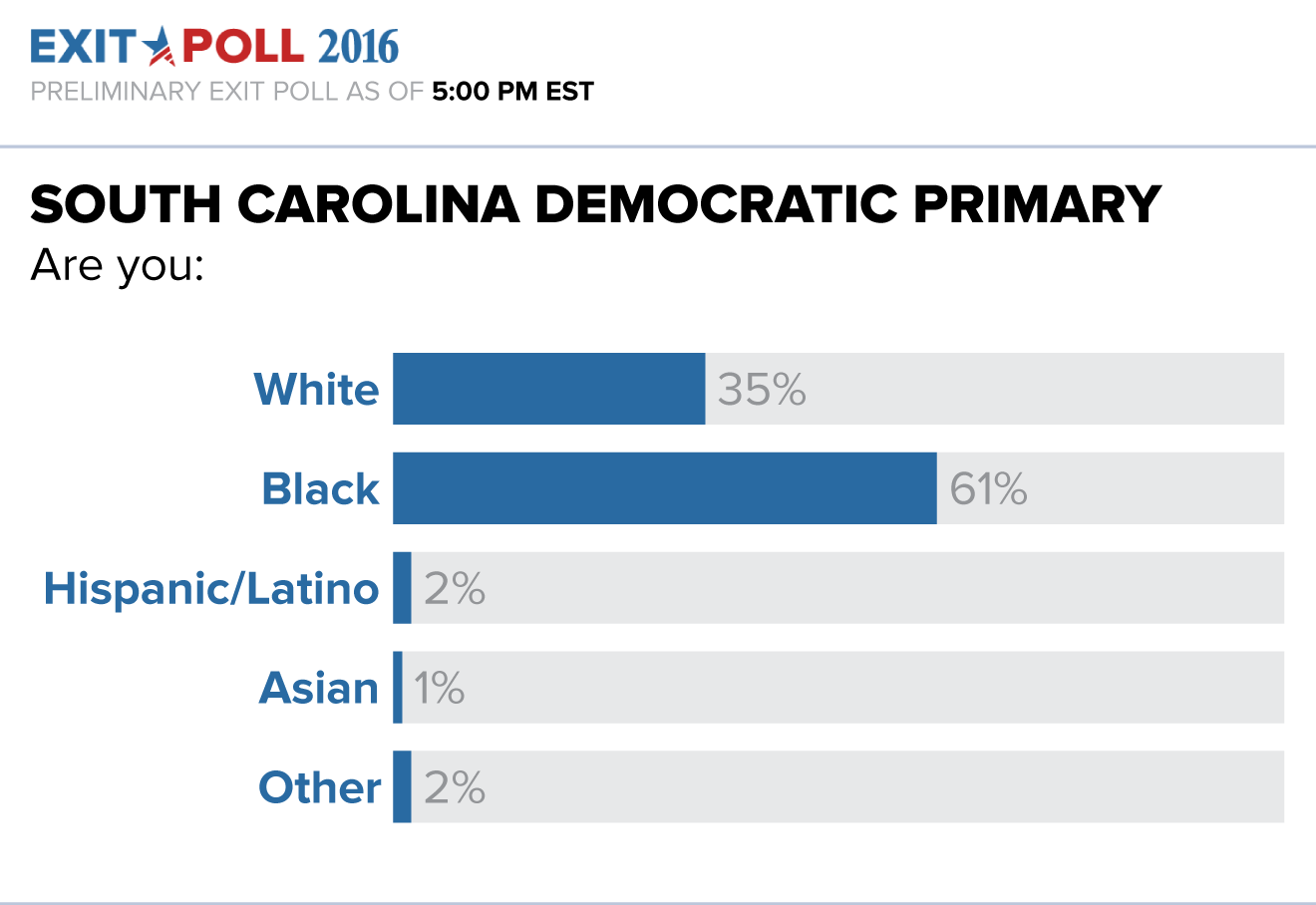 Hillary Clinton rolled over Bernie Sanders in the South Carolina Primary, setting up a Trump-Clinton general election. But the thing that struck me was that 61% of the voters were black,
according to the ABC Exit Poll
.
Now I understand that black lives matter, but sheesh, if 13% of the population represents more than half your voters, then your political party is dead. Democrats for years shunned the white voters -- 75% of the population -- to court racial minorities. Democrats have lost their stronghold in the South in the 1990s (in 1994 for the first time, Republicans won a majority of the Senate and House seats in Congress from the 11 Confederate states).
Consider South Carolina. It is 28% black, which explains why only one of its seven congressmen is a Democrat -- and he is black. White Democratic candidates in the South are dead men walking.
Democrats wanted to divide the nation along racial lines.
It just bit them in the ass.