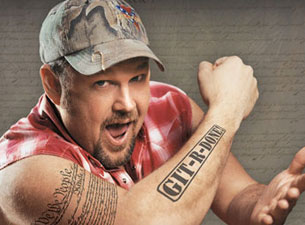 Larry the Cable Guy (Daniel Whitney) has a message for the media: Lose the redneck stereotypes.
On "The Gavin McInnes Show" radio show, Whitney said
:
"They've drawn up this picture of how they want us to be, and when we're not how they want us to be, they go insane. They cannot handle it.
"When you watch all these shootings that happen, they'll even come out and say, 'Well, it was a white guy that was seen leaving the area with a —' and when it's not, you're right, they are so flabbergasted, and it's because what they think we are, we aren't, and it frustrates them to no end, and that's why they get irritated. That's why they hate us. They hate what we stand for, they hate our values, they hate us so bad. They want it to be true, and it's not true."
Redneckophobia.