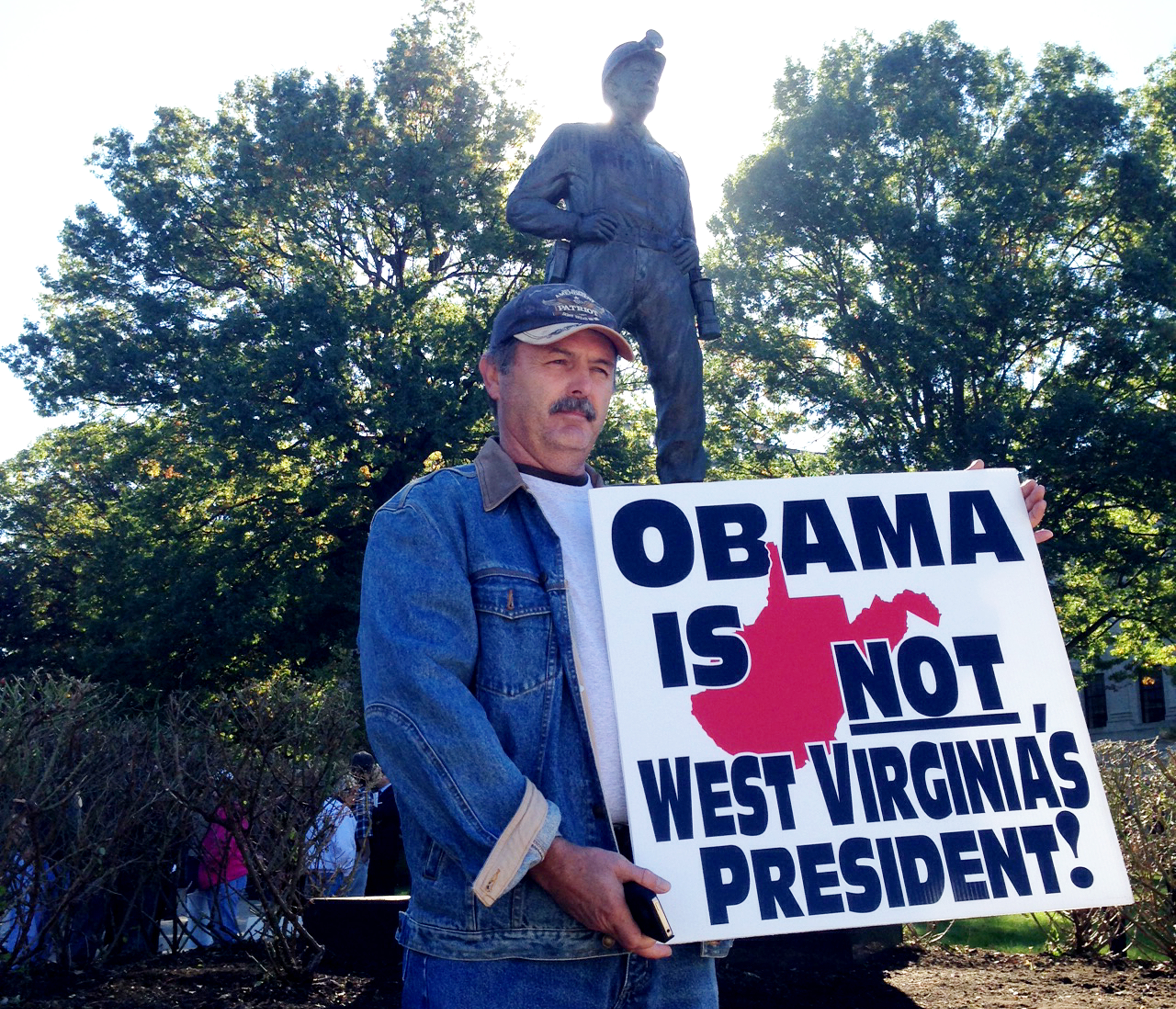 In 2012, West Virginia Democrats were so angry with their president that 41% of them voted for Keith Russell Judd over Obama in the state primary. Judd is a federal prison inmate. That November, those Democrats (who outnumber Republicans about 2-to-1) went for Romney, who became the first Republican to carry every county in the state.
This morning, Paul H. Tice explained why in a commentary in the Wall Street Journal, "Obama's Appalachian Tragedy. The president's anti-coal policies have devastated West Virginia. Since 2009, 332 mines have closed." Tice is a senior managing director and head of the Energy Capital Group at USCA Asset Management LLC.
Wrote Tice
:
Environmentalists claim that coal is being killed by market forces, including a slump in global commodity prices and increased competition from cheap natural gas. Such arguments ignore the historical fact that spot prices for Henry Hub natural gas have stayed within a range of $2-$4 for the past six years, and that they were even lower in the two decades before 2001. Spot prices for Central Appalachian thermal coal now average $40-$45 a short ton, compared with an average of $30 between 1984 and 2004. The West Virginia Coal Association estimates that the state still is sitting on approximately 51 billion short tons of recoverable coal.
Corporate failures in a cyclical commodity industry are rarely noteworthy. But things are different this time. Even after rounds of cost-cutting and consolidation, coal-mining companies — including large and experienced players — continue to go bankrupt. Some are exiting chapter 11 protection only to return after several months. Others are being liquidated for the scrap value of their mining equipment. Buyers who would normally aim to turn around troubled companies are not stepping in to bid at any price.
The West Virginia coal industry is no longer dealing with cyclical pressures or the invisible hand of the market; rather, it is facing an existential regulatory threat. In its 2009 "endangerment" finding, the Environmental Protection Agency ruled that greenhouse gases pose a public-health threat. Since then the EPA has put limits on carbon-dioxide emissions from new and existing power plants. Add that to tightened restrictions on mercury and other air pollutants, plus the coercive Renewable Portfolio Standard mandates at the state level.
The devastation goes well beyond coal mining. The War on Coal affects the aluminum industry, which requires cheap electricity. The state now leads the nation in unemployment, and has the nation's lowest labor participation rate in the nation. Under Obama, West Virginia has more adults 16 and over not working than it has working. It is the only state in the nation where non-working adults outnumber the workers.
Obama hates West Virginia. Just why, I do not know. Perhaps it is racial. He attended that church of hate run by Jeremiah Wright, his mentor to whom he dedicated his second autobiography, "The Audacity Of Hope."
By the way, 51 billion tons of coal gives the state a supply of 340 years to 510 years of coal, based on mining 100 million to 150 million tons a year. The "post coal economy" is something for people in the 24th century to figure out.