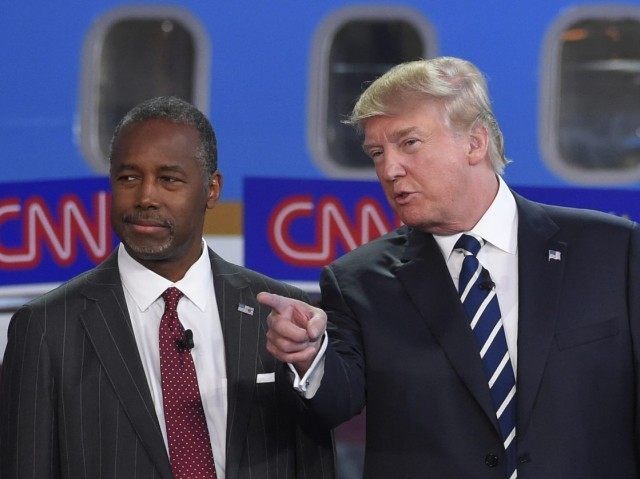 The London Daily Mail is pushing a dream ticket for Republicans: Trump/Carson.
From the Daily Mail
:
Top Republican Donald Trump didn't say no to joining forces with the man polling at No. 2, Dr. Ben Carson.
'Well, I like him, he likes me,' Trump said. 'I mean stranger things have happened.'
Though the billionaire frontrunner said he's not counting his chickens before they hatch.
'But it's too early to think about,' Trump said yesterday during an interview with CNN.
Trump was asked about this ticket after a new CNN/ORC poll had Trump and Carson as the only Republicans with double-digit levels of support.
In the poll, Trump had the support of 27 percent of Republicans, while Carson got 22 percent.
'Well, we've hit a chord. And we're not as different as people think,' Trump said of Carson.
'You know we have a very good relationship. We're not as different as people think, but there is certainly a different style. You know, I have great assets and he has some great assets, but we are both resonating, there's no question about it.'
He was asked a question and he gave an answer.
Certainly, Carson would make Trump more palatable.