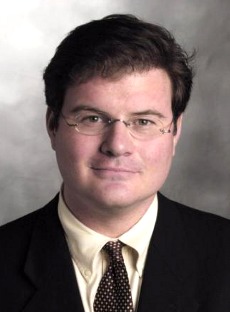 Jonah Goldberg wrote a piece
, "No Movement That Embraces Trump Can Call Itself Conservative," on Friday which lamented the fact that Trump supporters ignore Trump's positions, which often are liberal.
Well that is frustrating. Let me explain how Republicans can turn that around. The answer lies within Goldberg's piece.
From Goldberg:
If you want a really good sense of the damage Donald Trump is doing to conservatism, consider the fact that for the last five years no issue has united the Right more than opposition to Obamacare. Opposition to socialized medicine in general has been a core tenet of American conservatism from Day One. Yet, when Republicans were told that Donald Trump favors single-payer health care, support for single-payer health care jumped from 16 percent to 44 percent.
The reason Trump supporters ignore his position is that it -- as Bill Murray said in "Meatballs" -- is it just doesn't matter. Many of Trump's supporters went to the mat to battle the Patient Protection and Affordable Care Act in 2010, and pulled off the greatest Republican reversal in the House in 64 years.
And what did they get?
Nothing.
The law stands. House Speaker John Boehner and Senate President Mitch McConnell refuse to put a repeal law before President Obama and force his veto. They have had almost a year to do so. They should have done it the first week.
That great conservative Chief Justice John Roberts went out of his way to support and defend Obamacare from the Constitution.
If the conservative party doesn't care about repealing it, why should Tea Party members?
Screw it. The press called Tea Party members racist for opposing it. Where are their defenders in Washington?
And where is the wall? The second President Bush was supposed to put one up. Where the hell is it?
I'll tell you where: In Mexico, keeping the Guatemalans out?
And why are we ignoring the Constitution on ratifying the Iran treaty? It is not a deal. It is not a resolution declaring National Peanut Day. It is a treaty, and it should require a two-thirds majority in the U.S. Senate for ratification.
No one in Washington is willing to sue. Not one of the 54 Republican senators or any of the House members is in court battling this.
If the Constitution and the rest of the conservative agenda mean so little to the conservative party in Washington, why should some fat retiree in Poca, West Virginia, give a damn?
How to beat Trump?
1. Place an Obamacare repeal on the Resolute Desk.
2. De-fund Planned Parenthood and force a shutdown. The one two years ago led to a Republican Senate.
3. Subpoena Gina McCarthy of the EPA and have her explain that orange river in Colorado.
4. Subpoena every VA official and demand to know why they have killed 307,000 veterans who were waiting for aid.
5. Subpoena the NOAA officials who lied about world temperatures.
6. Prosecute Lois Lerner.
Most importantly: 7. Put America first. Do what you said you would do.
He gave a check to Planned Parenthood? So what? Every Republican president does. The difference is Trump sends his money to them, while Reagan, Bush and Bush sent mine.
If what I believe in does not matter to the Republicans already in office, then let me vote for someone who also does not believe in this but who will at least kick the illegal aliens out of the country.
He is not a Third Party candidate.
He is a Second Party one.